PALO ALTO, Calif., May 16, 2019 /PRNewswire/ -- Varian (NYSE: VAR) today announced preliminary estimates of the incremental gross impact of new tariffs.
Over the past week, the US increased tariffs on certain goods (US List 3), and imposed new tariffs on certain other goods (US List 4), imported from China. Subsequently, China implemented a retaliatory increase in tariffs on certain goods imported from the US (responding to the US List 3 action). Management has preliminarily estimated the gross impact of these new tariffs to be in the range of $3M to $5M.
Management will update the market with more details, including any impact to FY19 guidance, during the third quarter earnings call.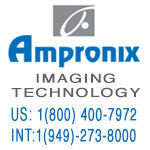 Special-Pricing Available on Medical Displays, Patient Monitors, Recorders, Printers, Media, Ultrasound Machines, and Cameras.This includes Top Brands such as SONY, BARCO, NDS, NEC, LG, EDAN, EIZO, ELO, FSN, PANASONIC, MITSUBISHI, OLYMPUS, & WIDE.

About Varian
Varian is a leader in developing and delivering cancer care solutions and is focused on creating a world without fear of cancer. Headquartered in Palo Alto, California, Varian employs approximately 7,000 people around the world. For more information, visit www.varian.com and follow @VarianMedSys on Twitter.