by
Lisa Chamoff
, Contributing Reporter | June 17, 2019
From the June 2019 issue of HealthCare Business News magazine
The company has a target resolution of 2 millimeters for brain imaging. Currently, the resolution for the preclinical PET/MR is .8 millimeters, which Schellenberg said is similar to others on the market.
The BrainPET insert is also less of an investment than a combination clinical PET/MR scanner, Schellenberg said.

Quality remanufactured Certified Centrifuges at Great prices! Fully warranted and backed by a company you can trust! Call or click for a free quote today! www.Centrifugestore.com 800-457-7576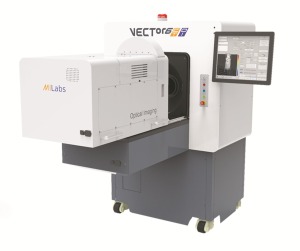 MILabs
At last year's SNMMI annual meeting, MILabs unveiled its VECTor6 Broadband Photon Tomography preclinical imaging platform, which increases the PET spatial resolution down to 0.5 millimeters, SPECT down to 0.12 millimeters, and fully integrates these modalities with ultra-high resolution optical and X-ray tomography.
"In a clinic, some business from SPECT has moved toward PET imaging because of the higher resolution of PET," said Frederik Beekman, chief executive officer of MILabs. "When G-SPECT enters the market, then this advantage of PET will be dramatically smaller."
From a preclinical standpoint, the VECTor6 platform can be used to test new radiotracers on mice and other small animals.
"Some applications are unique for SPECT because of the unique tracers and therapeutic isotopes for SPECT," Beekman said. "Before VECTor it was impossible to image those isotopes (at) such a high resolution."
The preclinical device was awarded the Commercial Innovation Award at the World Molecular Imaging Congress in Seattle in September 2018.
The company is preparing to seek FDA and CE clearance for its clinical G-SPECT, and is currently finishing the redesign of the product, Beekman said.
MOLECUBES
MOLECUBES has a preclinical SPECT called the Gamma-CUBE, a preclinical CT called the X-CUBE and Beta-CUBE PET scanner that can be combined for multimodality imaging.
For its small animal PET scanner, the company uses special monolithic detectors that enable much higher resolution than traditional pixelated detectors.
"Previously these systems were very big and bulky," said Roel Van Holen, chief executive officer of MOLECUBES. "You can lift (our scanners) with two people. Installation takes two to three hours and it's plug and play."