by
John R. Fischer
, Senior Reporter | July 15, 2019
From the July 2019 issue of HealthCare Business News magazine
Raising awareness and increasing education
Thirty-eight states now require breast density to be relayed in mammography reports, with the first law passed in 2009 in Connecticut. A driving force behind that legislation was late breast density advocate Nancy Cappello, who co-founded AreYouDense and AreYouDenseAdvocacy after being diagnosed with stage 3C breast cancer in 2004. She pushed for similar laws in other states, and testified before the MQSA committee for a federal law on breast density awareness within the Mammography Quality Standards Act (MQSA), before passing in November 2018.
"It's a strengthening of the MQSA. By changing this way of doing business, dense breast tissue is really getting its day in the sun, because no one ever talked about it before," said Joe Cappello, Nancy's husband, who now serves as executive director of AreYouDense and AreYouDenseAdvocacy. "Many women still don't know about breast density, so the more we expand on and inform them about it, no matter how we do it, it's beneficial," he explained, lamenting that Nancy was not alive to see the continuing results of her work.

Numed, a well established company in business since 1975 provides a wide range of service options including time & material service, PM only contracts, full service contracts, labor only contracts & system relocation. Call 800 96 Numed for more info.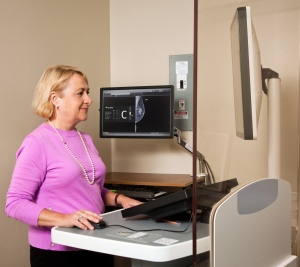 Awareness, however, may not be enough, according to Pushkin, who says following the passage of breast density legislation in 2012 in New York — the first to require clear notification to women that they have dense tissue that could hide cancer and increase their risk of it — many women and their referring physicians still did not understand what it meant or why they were being told.
"I still am asked, 'I have dense breasts, now what,'" she said. "My experience in New York was that even that level of information didn't necessarily ensure a full understanding about the implications of dense tissue. My experience in New York indicated that 'informed' did not mean 'educated.'"
Agreeing with her is Dr. Jason Katzen, a radiologist at Washington Radiology specializing in breast imaging who hopes the new law will bring not just a greater understanding of tissue density but help patients discuss and access the right care pathway for themselves.