In another step toward federal recognition of radiologist assistants, the Department of Veterans Affairs announced it is incorporating RAs into its national system of health care facilities.
RAs who meet the VA's qualification standards are eligible to work in the VA system. However, the VA has not provided a timeline for when it will start hiring and incorporating RAs into its health care system.
The VA's recognition of the services that RAs can provide closely follows on the Center for Medicare and Medicaid Services' policy revision for RA supervision levels in January 2019.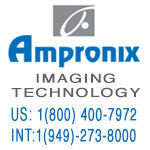 Special-Pricing Available on Medical Displays, Patient Monitors, Recorders, Printers, Media, Ultrasound Machines, and Cameras.This includes Top Brands such as SONY, BARCO, NDS, NEC, LG, EDAN, EIZO, ELO, FSN, PANASONIC, MITSUBISHI, OLYMPUS, & WIDE.

The Veterans Health Administration is America's largest integrated health care system, providing care at 1,250 health care facilities and serving 9 million enrolled veterans each year.
An RA is an advanced-level radiographer who performs procedures under the direct supervision of a radiologist. RAs must complete a rigorous academic program that includes a nationally recognized curriculum, a radiologist-directed clinical preceptorship and a certification examination. RAs' advanced education and training enable them to perform assessments and procedures, but they cannot interpret images or prescribe medications or therapies. RAs allow radiologists to focus on interpretations, thus enhancing patient safety and outcomes.