The treatment also carries the risk of permanent long-term side effects such as altering patients' perception of taste and the development of other cancers, particularly leukemia. Yet patients who have low-risk thyroid cancer--cancers that are small and have not spread to other parts of the body--do not benefit from the additional treatment. "Low-risk thyroid cancer patients have a five-year survival rate that is greater than 97 percent, whether they receive radioactive iodine ablation after appropriate surgery or not," Dr. Willis says.
In 2015, the American Thyroid Association released guidelines for thyroid cancer treatment that indicated radioactive iodine ablation is not always necessary for patients with low-risk thyroid cancer. Based on the guidelines, Dr. Willis and team sought to identify groups of patients that are most at risk of being overly treated for thyroid cancer.
Story Continues Below Advertisement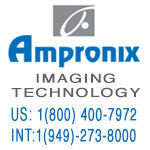 Special-Pricing Available on Medical Displays, Patient Monitors, Recorders, Printers, Media, Ultrasound Machines, and Cameras.This includes Top Brands such as SONY, BARCO, NDS, NEC, LG, EDAN, EIZO, ELO, FSN, PANASONIC, MITSUBISHI, OLYMPUS, & WIDE.

"This is really important when we're talking population health and managing the increasing cost of health care by more effectively and efficiently using our resources," says Dr. Willis.
The researchers analyzed more than 32,000 thyroid cancer cases identified through the National Cancer Institute's Surveillance, Epidemiology, and End Results Program (SEER) database. They found more than half of patients were low-risk. About 25 percent of the low-risk patients received radioactive iodine ablation treatment, the researchers report.
Patients younger than 65 years old were most at risk of overtreatment, according to the study. Men were also more at risk of over treatment as were Hispanic and Asian patients.
"Young healthy patients are certainly going to be willing to receive whatever treatment may benefit them, but again we're talking about something that's been demonstrated to be over treatment," Dr. Willis says.
Some low-risk patients had their lymph nodes removed in addition to the thyroid gland, even when the cancer had not spread to the lymph nodes. These patients were more likely to go on and have radioactive iodine ablation treatment.
"That's particularly interesting because that tells you they may be in a setting where people are more aggressive in their approach to surgery and subsequent treatments," Dr. Willis says. "This is where guidelines such as those outlined by the American Thyroid Association, can really help. The guidelines can say this more extensive treatment is unnecessary. You will not have better outcomes because of it."
| | | | |
| --- | --- | --- | --- |
| << | Pages: 1 - 2 - 3 | >> | |