Louvain-La-Neuve, Belgium, 15 July 2019 - IBA (Ion Beam Applications S.A., EURONEXT), the world's leading provider of proton therapy solutions for the treatment of cancer, today announces the arrival and rigging of the 220-ton Cyclone®230 cyclotron at the Proton International Guangzhou Center located in Guangzhou, Guangdong Province, China. This innovative cancer center led by the Guangdong Hengjian Nuclear Medical Industry Co., Ltd will be equipped with IBA's Proteus®PLUS solution, optimized for best-in-class treatment with three-gantry treatment rooms with Pencil Beam Scanning (PBS), integrated Cone Beam CT Image Guidance (CBCT) and ultra-high dose rate capability for flash irradiation research.
Mr. Han Lianhe, Chairman of Hebei United Medical Management, Mr. Wang Wei, Board of Director of Guangdong Hengjian Investment, and several other investors and government officials were also present, such as the official delegate from the Belgium Embassy with Mr Joris Salden, the Consul General of Belgium in Guangzhou and Ms Catherine Huang, commercial secretary. In total, more than 100 people participated in this exciting event well covered by local news and press. This type of event underscores the enthusiasm of people who work for IBA, a company that provides exemplary customer service and most importantly, contributes to improving people's lives.
Story Continues Below Advertisement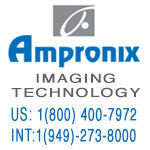 Special-Pricing Available on Medical Displays, Patient Monitors, Recorders, Printers, Media, Ultrasound Machines, and Cameras.This includes Top Brands such as SONY, BARCO, NDS, NEC, LG, EDAN, EIZO, ELO, FSN, PANASONIC, MITSUBISHI, OLYMPUS, & WIDE.

To date, IBA has sold 55 proton therapy centres worldwide, with five of them located in China.
Olivier Legrain, Chief Executive Officer of IBA, commented: "We are proud to deliver this important installation milestone to a facility of such quality and importance in South China. IBA's experience in proton therapy makes us ideally suited to partner to bring proton therapy to more patients across China who will benefit from this leading-edge cancer treatment. With 50 per cent of the market share and the rigging of a new center in China, IBA increases its leadership in potentially the largest radiotherapy market in the world."
Mr Han Lianhe, Chairman of Hebei United Medical Management, commented: "Today, the rigging ceremony marks a milestone in the construction of this proton therapy center. Here in Guangzhou we are creating one of the most advanced oncology therapy center in Asia, all thanks to IBA's technological leadership in proton therapy.
About IBA
IBA (Ion Beam Applications S.A.) is a global medical technology company focused on bringing integrated and innovative solutions for the diagnosis and treatment of cancer. The company is the worldwide technology leader in the field of proton therapy, considered to be the most advanced form of radiation therapy available today. IBA's proton therapy solutions are flexible and adaptable, allowing customers to choose from universal full-scale proton therapy centers as well as compact, single room solutions. In addition, IBA also has a radiation dosimetry business and develops particle accelerators for the medical world and industry. Headquartered in Belgium and employing about 1,400 people worldwide, IBA has installed systems across the world.