by
Lauren Dubinsky
, Senior Reporter | August 12, 2019
From the August 2019 issue of HealthCare Business News magazine
While a certain amount of customization is good, Lawrence Hertzler, senior vice president of TRIMEDX, warned that "too much leads to inefficiencies for the client and for the provider." Rather than emphasizing customization, TRIMEDX offers a broad range of product offerings that customers can choose from to meet their needs. They also offer programs in cyber security, capital planning, and movable medical equipment that customers can choose, based on the level of program participation they are looking for.
Across the board, it's clear that healthcare equipment service is moving away from a one-size-fits-all mentality.

Quest Imaging Solutions provides all major brands of surgical c-arms (new and refurbished) and carries a large inventory for purchase or rent. With over 20 years in the medical equipment business we can help you fulfill your equipment needs

Service to complement a strong in-house team
Hospitals that have highly trained in-house service engineers will seek out equipment partnerships that allow them to handle a wider range of tasks on their own.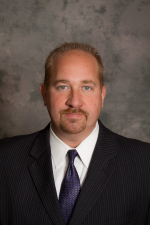 David Chandre, director of strategic accounts at Merry X-ray, recently met with the director of biomedical engineering at a hospital with a very highly skilled team within their large integrated delivery network (IDN) structure. The main facility houses the majority of the support needs and engineers, and they move their engineering assets throughout the network.
"In part, our discussion with them focused on how we can help support their outlaying clinic model, with service support, and PM coverage, thus, freeing up their engineers for the coverage of the primary facilities within their IDN," he said.
When it comes to MR, a hospital with a strong in-house service team may only need magnet monitoring and cryo-refrigeration services, said Rex Lindsey, national sales and marketing manager at Oxford Instruments Healthcare. However, he doesn't believe that changes the dynamic of the partnership.
"Even the most highly trained in-house service team has areas where they need support — whether it's with shimming a magnet, repairing damaged coils, or mitigating the financial risk of CT glassware failure," he added. "The key is both the customer and the vendor need to communicate candidly with each other to flush out areas of exposure and ways to fill the gaps."