by
Lauren Dubinsky
, Senior Reporter | August 12, 2019
From the August 2019 issue of HealthCare Business News magazine
Value-based and personalized care are ideas healthcare professionals often think of in terms of patient outcomes, but a hospital's equipment partnerships should also be personalized in order to create the most value for the facility.
When it comes to managing medical equipment there is no one-size-fits-all answer, so hospitals need to find their own unique blend of partners to keep their systems running smoothly and cost-efficiently. As an alternative to in-house and OEM service, independent service organizations (ISOs) can offer a unique value proposition for overseeing the performance of certain hospital technology.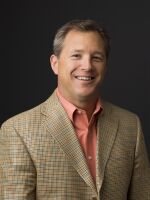 "Because we value long-term relationships with our clients, we design our services around what is needed, not what we are fully capable of providing," Steve Inacker, president and chief operating officer at Avante Health Solutions, told HealthCare Business News. "We understand that each partner has unique strategies and business processes."
Before entering in a partnership, Avante consults with hospitals about their assets, the gaps they have and the challenges they face. They then develop a plan that considers the hospital's strengths and determines what should be handled through the partnership.
Crothall Healthcare customizes their partnerships based on the complexity of the hospital's equipment, their patient population and the skill level required to provide the best service on a given system. One way the company does this is through its EquipREADY program, which provides custom equipment distribution solutions.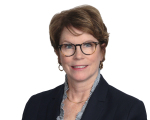 "When a client recently asked us to build out our EquipREADY program, the results exceeded their expectations by improving staff and patient satisfaction, patient safety and infection control, producing higher equipment utilization rates, and reducing our client's procurement expenses," said Sheila O'Donnell, vice president of the Technical Resource Group at Crothall. "Customized solutions such as these establish stronger and longer partnerships."