by
Lauren Dubinsky
, Senior Reporter | August 12, 2019
From the August 2019 issue of HealthCare Business News magazine
Training is the main thing that all of the ISOs make sure to offer to these strong in-house teams. For Crothall, developing professional plans so these highly trained employees have the opportunity to grow, is an important priority.
"Whether it is continued technical training needed, or providing an opportunity to participate in our tailored leadership programs, we bring value to the customer, the team and the employee," said O'Donnell. "We take these investments seriously because for technicians, training is directly related to employee satisfaction."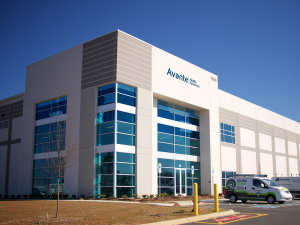 Avante provides access to their training facilities for both in-house and remote learning. Hospitals often don't have dedicated training and testing facilities, according to Inacker, so this provides the customer's HTM people with an opportunity to receive ongoing educational credits.
A good ISO is well connected with the OEMs
In discussing the value proposition between manufacturer service and independent, many ISOs point toward their ability to service a range of systems manufactured by different companies. That is something an OEM cannot offer, (with the exception of a multi-vendor service division).
Hypothetically, if a third of a hospital's ultrasound units are from one OEM and cardiac and interventional radiology ultrasound units are from two other OEMs, then they are going to find themselves juggling three separate OEM contracts. Or, as Chandre put it, "dealing with three separate resources including all of the geographical coverage and uptime service requirements needed for those areas."
TRIMEDX made the strategic decision to establish strong relationships with the majority of medical device OEMs since they are the experts in the specific products they develop. Since the company works closely with leading manufacturers, their customers are less obligated to work directly with the OEMs themselves.
"Armed with this knowledge, our on-site staff can provide much faster response time than dispatched service, maintain an unbiased position relative to equipment recommendations, and function as part of the hospital team more capably than an outside provider," said Hertzler.