ROSSLYN, Va.—The National Electrical Manufacturers Association (NEMA) published NEMA/MITA DD P1-2019 Understanding the Limited Usefulness of Detector Dose Measurements in Modern Medical X-ray Imaging Equipment, a medical imaging white paper that discusses the origins of detector dose, its historical relevance, and the impact of the transition from film to digital imaging.
This whitepaper provides a much-needed reevaluation of the detector dose metric and describes both the benefits and limitations of this metric within a larger historical context.
"Over the past decade we've seen important changes in our approach to medical x-ray imaging, particularly a shift from film and image intensifiers to digital solid-state x-ray image receptors," said Andrew Kuhls-Gilcrist, Leader of Medical Affairs at Canon Medical Systems USA and chair of the MITA Interventional Fluoroscopy Workgroup. "Newer technologies produce clinically useful images over a much larger dynamic range, thereby enabling attention to shift towards patient dose."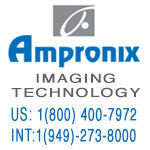 Special-Pricing Available on Medical Displays, Patient Monitors, Recorders, Printers, Media, Ultrasound Machines, and Cameras.This includes Top Brands such as SONY, BARCO, NDS, NEC, LG, EDAN, EIZO, ELO, FSN, PANASONIC, MITSUBISHI, OLYMPUS, & WIDE.

The National Electrical Manufacturers Association (NEMA) represents nearly 325 electrical equipment and medical imaging manufacturers that make safe, reliable, and efficient products and systems. Our combined industries account for 360,000 American jobs in more than 7,000 facilities covering every state. These industries produce $106 billion in shipments and $36 billion in exports of electrical equipment and medical imaging technologies per year.