Since 1985, RSTI (Radiological Service Training Institute) has been providing the finest quality diagnostic imaging training. With a selection of over 60 courses each year, RSTI has trained over 15,000 service professionals from over 50 different countries in radiology, mammography, CT, ultrasound, networking, PACS, and DICOM. RSTI's comprehensive training facility offers a fully engaged, hands-on training experience.
RSTI has recently announced in November 2019 they are expanding their portfolio to include a Principles of Servicing MRI training course. The course will be divided into two, week-long phases.
Along with a strong emphasis on MRI safety, MRI Phase 1 will include an introduction to all the major sub-systems and basic diagnostic tools of the MRI. The seventeen lab sections will provide ample opportunity for the service engineer to get familiar with the system. Labs will include learning to run diagnostic scans, testing RF coils and QA procedures. An introduction to MRI physics will be utilized to underpin all these activities.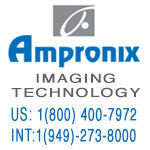 Special-Pricing Available on Medical Displays, Patient Monitors, Recorders, Printers, Media, Ultrasound Machines, and Cameras.This includes Top Brands such as SONY, BARCO, NDS, NEC, LG, EDAN, EIZO, ELO, FSN, PANASONIC, MITSUBISHI, OLYMPUS, & WIDE.

MRI Phase 2 begins with a strong emphasis on MRI physics to enable the engineer to diagnose image artifacts like spiking, ferrous materials and RF interference. The course continues with more information about the sub-system diagnostics and PM (Preventive Maintenance) procedures. Nine more hands-on lab sections round out the second week.
RSTI's initial MRI courses are non-OEM specific making it ideal for any medical facility that requires MRI training. The training features a SIEMENS AVANTO 1.5T system but is compatible with any type of MRI equipment.
Lance King, with over thirty-five years MRI experience with Philips Healthcare, has joined RSTI to both develop and deliver these courses. As part of the Systems Engineering group, Lance's projects included work on MRI specialty coils and specialty MRI systems such as the NIAD Biohazard MRI, 3T PET-MR and the 7T Ultra High Field system. Lance finished his career at Philips as an MRI Course Development / Training Engineer. Lance also has experience with regulatory institutions such as the FDA and ACR (American College of Radiology). Lance was a member of the NEMA technical committee for MR.
RSTI is planning on expanding the MRI portfolio in 2020 by adding a Phase 3 Advanced MRI Troubleshooting course. A Siemens Tims MRI Family covering the Siemens Symphony Tims, Espree, Avanto, and Verio is scheduled for 2nd quarter 2020. A GE Excite and GEMS MRI Family course is planned for 2020 as well.
Back to HCB News