by
John R. Fischer
, Senior Reporter | May 27, 2020
From the May 2020 issue of HealthCare Business News magazine
Horace Hunter arrived at Archbold Medical Center in 1979, where he would spend over three decades building up the Georgia-based health system's first biomedical engineering department.
Armed with a degree in biomedical engineering (from one of the few schools that offered them at the time), he was able to build up a team with people who had less formal training than he did.
In addition to training technicians, Hunter helped the hospital reorganize its maintenance department into an engineering department with several subdivisions, including clinical engineering, telecommunications, systems maintenance and fleet maintenance. In time, he found himself promoted to assistant director of engineering.
"In my day, being a biomed was not recognized," Hunter, who is also the founder of the Georgia Biomedical Instrumentation Society (GBIS), told HCB News. "It was relatively unknown. There weren't many schools and most people had never heard of biomedical technology, so I took the challenge to my CEO and the next thing I knew I was invited to sit on the advisory committee formed by Georgia Tech University to develop a curriculum to teach the biomedical engineering technology program for the state of Georgia."
Today, several universities in the U.S. offer BMET programs, enabling students who pass through them to pursue a number of career options as HTM professionals. Resources for continuing education and networking are also available in the form of local, state and national conferences, webinars and certification programs.
But choosing the right path, as well as deciding if the HTM field is the right area to pursue a career, requires an understanding of what it entails, the demands put on BMETs, and what changes are on the horizon for the profession.
Never stop learning
According to Hunter, one of the most important assets an HTM professional can have is a formal education from a certified BMET program. Beyond that, the most successful biomeds are those who continue their education after leaving school to stay on top of changes in technology, regulations, best practices and the overall hospital equipment landscape.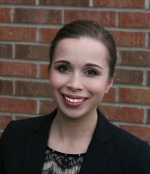 "I like going to at least one HTM-related conference per year," said Jessyka Helton, CBET, assistant director of clinical engineering for Crothall Health. "I recommend the AAMI conference as well as attaining a certification through AAMI. For continuing education, each conference has dozens of classes, Q&A, and presentations. There are countless webinars, seminars, college courses, instructional videos, educational magazine articles, and books. I have been very fortunate that Crothall has provided me opportunities to grow within my field including through attendance at AAMI conferences and other educational offerings."