From the July 2020 issue of HealthCare Business News magazine
Making it work
In December, UPMC established the Center for Social Impact to build on the success they've had in getting patients with complex and challenging health problems greater access to quality care. Programs involve working with local housing programs, primary care doctors, tackling food insecurity, providing transportation, and training mental health providers.
"For many years we have had a number of projects that focus on different social determinants of health and we wanted to really bring them together to make sure we were maximizing the impact they have, bring some focused expertise together to support the programs internally, and create as many synergies as we can with our external community partners," said Schuster. "We've had some really positive results from a health quality and cost perspective with those individuals, and now we have some plans in place to really try to scale that significantly over the next couple of years."
Addressing the social detriments among patients is not an easy job. It's hard work and requires perseverance, but Shuster says it's worth the investment for reasons he puts inside a few buckets.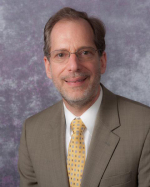 "One is that there's clearly now extensive evidence that taking a holistic approach, including the focus on social determinants, is helpful to the patients that providers are working with," he said. "The second bucket is that it's clearly a useful strategy to improve the quality of services or the quality of individuals' care. For example, if they don't have transportation, they can't go to a lab to get their blood drawn, can't get the physician visits. Not only is that bad for patients but all of us providers and insurers are evaluated on the quality of care received by our patients and members. The third is that there are likely to be some cost savings. Not just for insurers but for the community at large, including housing programs, food programs, transportation services, even forensic services. People who are homeless are probably more likely to have a legal encounter. I think as we move forward and we're able to even better integrate understanding of cost and cost recording across providers and social domains, we'll be able to get an even better sense of the cost savings impact and how to best fund these [initiatives] going forward."
Back to HCB News