From the August 2020 issue of HealthCare Business News magazine
However, before diving into negotiations with any CMG, it's important to thoroughly research options and find the one that best fits outlined criteria, especially since some larger groups can lose focus on their strengths and are guilty of balance/surprise billing (especially those backed by private equity firms), which can result in unhappy patients and insurance providers.
What to look for in a CMG
When vetting CMGs, look for companies that are small- to mid-size and local in focus, but have the infrastructure of the larger CMG. Think of it as quality over quantity — because there is a smaller admin cost, there is less overhead being passed on to the hospital, making it more cost-effective, especially for those with smaller volumes.
For example, hospitals with smaller NICU volumes are more at the mercy of their contract with the CMG. Regardless of the number of patients, the CMG will provide enough to meet hospital and patient needs, but it's often at the expense of the hospital. Lower overhead costs by smaller groups allow them to be more cost-effective to facilities in these circumstances and provide better service at the same time.
Additionally, a local focus means increased access and a more personal touch. Smaller companies are more nimble, and more adaptable to a locale/territory or to a culture for a particular hospital. Working with a smaller CMG offers a "boutique-like" experience, whereas a larger national company is very rigid in their processes.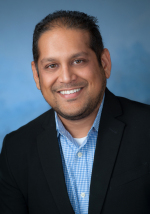 Conclusion
While working with a CMG can save hospitals and healthcare systems a significant amount of money by making the contracts work for their specific needs and budget, it's important to proceed with caution before going into negotiations. Hospitals and healthcare systems will want to make sure that the CMG will be cost effective, provide exceptional care and flexibility, and work together in the hospital's best interest to ensure continued success.
About the author: Dr. Kevin Kathrotia is chief operating officer for Millennium Neonatology.
Back to HCB News