by
Lisa Chamoff
, Contributing Reporter | August 31, 2020
From the August 2020 issue of HealthCare Business News magazine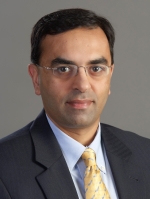 Suresh Narayan, director of installed base programs in the service division of Canon Medical Systems USA, said that during the earlier part of the pandemic, customers suspended system upgrades and major changes to their systems, and focused on preventive maintenance with short visits and minimal physical contact with workers.
"They just wanted to keep their systems running," Narayan said. "We adapted to what the customers' needs were at that point in time."
Canon Medical technicians made sure the visits were short and to the point.
"We ensured our customers got their preventive maintenance, but we had minimal physical contact with people in the facility," Narayan said.
Some companies were already shifting how they do business before the pandemic.
Earlier this year, Siemens Healthineers introduced a new service offering called CentriCare, which allows customers to select a preferred time for non-urgent service requests so that they don't disrupt patient care.
"We've found that 60 to 70% of calls we get during the day don't have to be resolved during the day," McCallum said. "This is forcing us to do more of the work after hours. As elective cases come back we expect utilization and throughput to actually exceed what it was prior to the pandemic."
While it's easy to assume that the pandemic would cause a shift to in-house service, Narayan of Canon Medical said the trend is continuing as it had pre-pandemic.
"Large IDNs want to develop their own biomed or clinical engineering groups to do the first level of service," Narayan said. "Generally, what happens is there are 10-, 12- or 15-year-old systems [and] that's what clinical biomeds take care of. The newer systems — seven or eight years and newer — they would like the OEMs to service their systems. That trend has not really changed because of COVID."
Companies expect to continue balancing the needs of all customers, whether they are clinicians or in-house service teams.
Karchner of Dräger said the company has always been interested in supporting its customers' service strategy, regardless of who performs the service.
"While many vendors have separate classes for customers versus their own service teams, with Dräger they sit in the same classroom and learn how to service Dräger equipment together," Karchner said. "It's a differentiator for us, and it's one that we're very proud of."
Back to HCB News