by
Lisa Chamoff
, Contributing Reporter | October 26, 2020
From the October 2020 issue of HealthCare Business News magazine
Brainlab
This year, Brainlab received regulatory clearance for a new version of its ExacTrac Patient Positioning and Monitoring system, gaining a CE Mark in April and FDA 510(k) clearance in July. Called ExacTrac Dynamic, it is a solution for precision radiotherapy positioning and monitoring that can accommodate a wide range of linacs and clinical workflows. The system expands clinical workflows and the variety of indications for which it may be employed. Highlights include new and advanced integration of multiple tracking technologies — surface, X-Ray, and first-of-its-kind high-speed thermal tracking — and a 4Pi mask system with three different types of immobilization.
More than 130 customers have purchased the system and are awaiting installation, said Patrick Murphy, director of the oncology portfolio at Brainlab.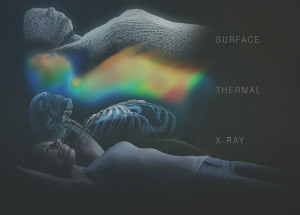 The first patient has been treated in Germany, and the open-mask system provided a more comfortable experience for the patient, according to Murphy.
"The physician also said it was intuitive to use," Murphy said.
This fall, there are updates coming for Elements Multiple Brain Mets SRS, Elements Cranial SRS and Elements Spine SRS to automate best practices in radiosurgery planning. The software updates use conformity and gradient indices, as well as guaranteed target dose coverage as optimization parameters, to create treatment plans in a few minutes.
In June, the company announced that it had acquired Level Ex, a U.S. company that creates video games for physicians, allowing them to do virtual run-throughs of surgeries.
"It uses the same technology as high-end video games to advance best practices in healthcare," Murphy said.
With COVID-19 impacting travel, the company also plans to use this technology to create a virtual demo of ExacTrac Dynamic to simulate a clinical site visit.
Also in June, Brainlab launched a new subsidiary called Snke OS, a universal digital operating system for surgery designed to help healthcare technology companies and startups to grow and bring products to the market faster.
"Capitalizing on 30 years of Brainlab experience, partners, competitors and startups have access to Snke OS open interfaces, instead of building everything from scratch from the ground up," Murphy said. "This digital operating system makes it possible for users to integrate their own solutions for imaging, navigation, robotics, cloud computing, AI and mixed reality into an overall system, and effectively tap into the possibilities of digitalization," Murphy concluded.