by
Lauren Dubinsky
, Senior Reporter | March 05, 2021
From the March 2021 issue of HealthCare Business News magazine
To create a more resilient supply chain, there needs to be better transparency and more diversified sourcing. Keith Lohkamp, senior director of industry strategy at Workday, shared this insight during a session on healthcare supply chain management strategies during the fall AHRMM conference.
"While we continue to face the disruptions of today and tomorrow, innovation, both big and small, is needed to create more resilience in the supply chain," said Lohkamp. "Now is really the time to start acting to transform and digitize the supply chain, because this will not be the last disruption."
Among these disruptions are COVID-19 and extreme weather events. Hospitals have been dealing with everything from personal protective equipment (PPE) shortages to sketchy suppliers.

KA Imaging's Reveal 35C detector, currently available as an upgrade solution in the US and selected geographies, can now be sold in the European Union. The detector recently obtained the CE Mark. Contact us at sales@kaimaging.com to book a free demo.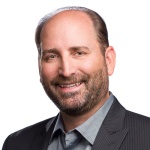 Lohkamp pointed out that while the past year has highlighted the creativity of supply chain teams as they discovered new suppliers and direct sources for product, it also brought attention to cracks in the healthcare supply chain. One such crack is the lack of visibility regarding inventory.
"Almost every healthcare provider I spoke with needed to quickly pull together additional reports and dashboards to track their inventory on hand, specifically tracking detailed information about PPE," said Lohkamp.
Those tools modeled scenarios to help predict what supplies will be needed, and the data was then shared with leaders across the organization and even government agencies. When organizations tried to find alternative sources of products, they realized just how little information they had on the supply chain of their suppliers.
Other gaps were uncovered, including the lack of strong analytical processes and structured demand, as well as the challenges associated with vetting new suppliers. Teams that have historically over-relied on GPO contracts had to dust off their direct sourcing skills and learn about things like international trade to source things directly from manufacturers overseas.
"Often these gaps were exacerbated because the technology wasn't available to support these processes or wasn't in the Cloud and easily accessible when teams shifted to working from home," said Lohkamp.