From the April 2021 issue of HealthCare Business News magazine
By Krys Lee and Camille Allred

Cardiac angiography continues to be a robust clinical area that has seen significant improvements in intravascular imaging and artificially intelligent software solutions for image-guided systems.
Minimally invasive procedures continue to attract high levels of interest and technological advancement as the COVID-19 pandemic continues, driven by the urgent need to decrease length of hospital stays for non-COVID patients across the U.S. Minimally invasive valvular procedures, endovascular repairs, PFO closures, and Left Atrial Appendages are all candidates for minimally invasive procedures. These procedures can be done with limited hospital stays or, in some cases, on an outpatient basis through the use of angiography labs.
Each major equipment manufacturer has its own software protocols to assist the clinician through advanced imaging and artificial intelligence. These systems range from highlighting vessels and improving navigation within them to stent placement. With the demand for minimally invasive procedures expanding through low-risk TAVR approval in 2019 and vascular procedures requiring less surgical intervention, this market continues to be robust.
The use of valvular imaging software is available on many systems and allows for a reduction in both contrast and radiation dose per procedure. This advancement in safety for both staff and patients while maintaining a high level of accuracy is the biggest improvement in this area. TAVR continues to gain popularity among both patients and doctors. In 2019, TAVR was approved for low-risk aortic stenosis patients as well as the previously approved high-risk patients. TAVR procedures minimize the recovery time for patients when compared to SAVR and can contribute to shorter hospital stays when there are no complications with the initial procedure.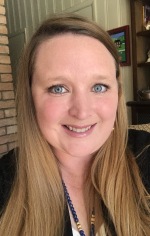 Although COVID-19 caused a sharp decline in new equipment purchases for interventional labs, we saw a comparable increase in service agreement renewals for the same equipment. Budgets nationwide are tight, with the regional restriction of elective procedures and COVID-19 numbers across the country still high. It seems most hospitals are holding off on replacing angiography equipment if it is still functional, opting instead to extend existing service contracts, even on equipment reaching end of service. This trend is likely to continue until concrete data on the end of the pandemic and future reimbursement rates are settled.