by
Lisa Chamoff
, Contributing Reporter | April 26, 2021
From the April 2021 issue of HealthCare Business News magazine
STILLE
Responding to an increased focus on 3D imaging, STILLE recently launched a 3D extension that attaches to its imagiQ2 table to add 12 inches of unobstructed 3D imaging in certain procedures where reducing artifacts is key to providing clear imaging. The tabletop and the extension are made with a .4mm carbon fiber material with high translucency to help accommodate the 3D sweep and rotation of the C-arm and reduce radiation dose.
This year, the company released its Medstone5 CV mobile vascular table in the U.S. The table offers five movements — elevation, Trendelenburg, tilt, longitude and lateral — and a maximum imaging field, while also accommodating mobile CT scanners with a slim tabletop design.

SRI is a leading Developer, Manufacturer & Supplier of Innovative Portable Imaging Equipment. We offer Lightweight, Agile, Easy to Maneuver Portable X-Ray Systems ideal for maneuvering in tight spaces. Call us at 631-244-8200

"STILLE has been focused on increasing the clinical impact and flexibility that is a requirement in traditional OR settings as well as in the growing outpatient surgery center market," said Susan Neese, vice president of sales at STILLE. "With the addition of the Medstone5 CV, we are providing a versatile and flexible solution for multiple applications and complementing various fixed and mobile X-ray equipment."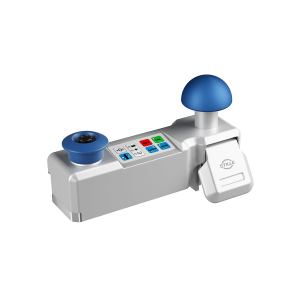 STILLE also added a new ergonomic Pan Handle Control Module for the imagiQ2 that gives surgeons full access to all the motions of the table, including STILLE's patented Free Float and Iso-Roll designs, with sightless contact. Buttons are identified by touch and it eliminates a need for a technologist to control the table.
"Giving the surgeon full control during challenging clinical procedures will enhance the surgeon's ability to operate the table with a level of unmatched precision and help reduce OR time by eliminating the need to have a technologist reposition the patient and reduce the need to recapture an image," Neese said.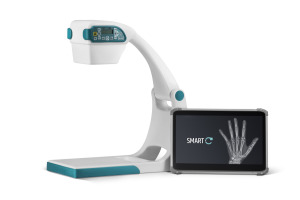 Turner Imaging Systems
Since last year, Turner Imaging Systems made several updates to its Smart-C mini C-arm software, including modification to the C-arm sleep feature.