by
John R. Fischer
, Senior Reporter | May 10, 2021
From the May 2021 issue of HealthCare Business News magazine
Such workflows must accommodate for hospitals of any size in any scenario, he says, as "you have hospitals that send us tons of images a day, while others only one image ever," and that having a radiologist or other professional who specializes in imaging informatics "is critical because that person can then drive workflow efficiency."
Imaging informatics plans should also keep in mind limitations that various hospitals face. For instance, in nearly two-thirds of the world, a large segment of radiology facilities still relies on analog equipment and does not have access to digital imaging. In addition, the installation of a VNA is oftentimes for either the radiology or cardiology department but not at an enterprise level, where important figures such as the chief information officer can learn about and understand its advantages for operations.

Carestream Health is a leading provider of quality X-ray systems and detectors that are designed to maximize diagnostic confidence, workflow and patient satisfaction. Follow the link above to see our complete portfolio of digital radiography solutions.

Declining growth in reimbursement has also made hospitals and health systems in various countries financially stressed. As a result, some may lack the necessary infrastructure or resources to set up and maintain an imaging informatics system. While mergers and acquisitions can improve margins and unite operating systems and resources, they can also give rise to multiple different imaging systems that are rarely interoperable.
"Although many suppliers claim their solutions to be vendor agnostic, interoperability issues persist even today. Migration from one vendor's solution to another presents significant challenges," said Dr. Suresh Kuppuswamy, industry principal at Frost & Sullivan.
A more patient-centric world
With lots of different players moving into enterprise imaging, imaging sharing requires coordination among them. The end goal is to create a streamlined workflow for all. One that ensures patients receive timely and affordable care that guarantees the most optimal outcomes with superior experiences. At the same time, these improved and automated workflows give clinicians more time to spend with their patients directly — and for radiologists, clinicians and even patients to collaborate more intently and more effectively.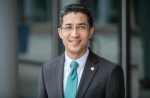 "With imaging informatics leading the charge, we're moving from a reality that we've been stuck in, in the last couple of decades, said Shrestha. "This is a transformational change for our industry, where we're moving from an image-centric practice to more of a patient-centric approach to care."