by
John R. Fischer
, Senior Reporter | May 10, 2021
From the May 2021 issue of HealthCare Business News magazine
Once an isolated subspecialty of radiology, imaging informatics has transformed in the last few years into an enterprise asset that encompasses pathology, cardiology, dermatology, ophthalmology, critical care and more. This evolution calls for new forms of coordination and new strategies to succeed.
"How do we make sure we have the right players around the table that bring in the right perspective around fully capitalizing on this enterprise asset," Dr. Rasu Shrestha, executive vice president and chief strategy and transformation officer for Atrium Health, told HCB News. "The conversation has to always be focused on what's the benefit, overall, for the entire enterprise versus what are the specific challenges for one department or division."
For this to happen, each specialty involved must understand one another's needs and how together they can forge an imaging informatics dynamic that in the long-term translates to more efficient patient care.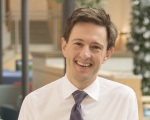 Creating better workflows
The focus of imaging informatics is to create better imaging workflows by improving how medical images are collected, assessed and exchanged. The overall goal is to form ones that ensure more timely and cost-efficient care that results in more optimal outcomes.
"It's going to build workflows for people. As imaging informaticists, we need to be able to collaborate with the specialists who do the work, and understand the workflow that they want," said Dr. Alexander Towbin, associate chief in the department of radiology and the Neil D. Johnson Chair of Radiology Informatics at Cincinnati Children's Hospital. "Just like we wouldn't expect a pathologist to tell a radiologist how to do their work, a radiologist shouldn't tell another specialist how to do their work."
Driving this collaboration is the shift toward enterprise imaging, with providers turning in their traditional PACS systems for VNAs that allow multiple specialties to access, store, manage and share images in one place. "Things like point-of-care ultrasound have spread throughout our organizations. Imaging informatics creates workflows that enable us to bring those point-of-care ultrasound images, as well as photographs and other nontraditional imaging types, into our archives," said Towbin.