by
John R. Fischer
, Senior Reporter | May 10, 2021
From the May 2021 issue of HealthCare Business News magazine
The incorporation of metadata standards is expected to help further develop many different types of AI algorithms, including those for deep learning and image reconstruction and manipulation, as well as features such as autopopulation of measurements and other technologies that help eliminate errors of human data entry.
"AI in imaging informatics can have the potential to substantially change a radiologist's day to day work and a lot of tasks can be automated," said Petersilge. "Eventually we may get to the point where AI can identify a normal X-ray or CT with sufficient accuracy that we feel comfortable not having a human eye laid on that study. Eliminating these tasks will free the radiologists up to engage in higher levels of thinking and become more integrated into the clinical care team."

KA Imaging's Reveal 35C detector, currently available as an upgrade solution in the US and selected geographies, can now be sold in the European Union. The detector recently obtained the CE Mark. Contact us at sales@kaimaging.com to book a free demo.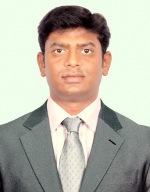 Technologies like the cloud will also play a role in the imaging informatics game and help practices in developing countries overcome the limitations they face. "In developed nations, migration from a well-established, secure on-premises server to the cloud could raise questions about data loss, privacy, and security. But in less developed countries, this could be an opportunity to leapfrog, as they do not need to deal with the issues of legacy servers, communication systems and human expertise," said Kuppuswamy.
Towbin says that by creating one source for images, imaging informatics forms a "holistic" electronic health record from an imaging perspective, that enables various specialties to access and use each other's images to better assess patients and form more precise and personalized care plans. "Just like the electronic medical record did for all the text data, the enterprise imaging archive will do that for all the imaging data."
Back to HCB News