By Mary Beth Chalk and Dr. Randy Hicks
Breast positioning during image acquisition is one of the most important yet difficult aspects of breast cancer detection.
Evidence suggests that technical issues are responsible for delays in diagnosing 22% of screen-detected cancers and 35% of interval breast cancers. Despite the success of the Mammography Quality Standards Act (MQSA) in improving and standardizing the quality of mammographic imaging, poor positioning remains the most common reason for technical failure of American College of Radiology (ACR) clinical image quality review. If the breast is not properly positioned, parts of the breast tissue may not be imaged - making it challenging or even impossible for the radiologist to detect potentially malignant lesions.
At the recent SBI/American College of Radiology Breast Imaging Symposium on April 9-11, Kheiron Medical Technologies, an applied science company focused on supporting breast cancer screening with machine-learning, presented a virtual learning lab session that examined these issues, titled "The radiologists' role in achieving optimal positioning for breast cancer detection: Lessons learned and how AI can improve image quality."
The full presentation can be viewed here
.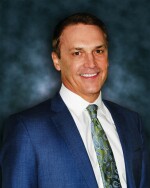 The learning lab panelists brought a diverse range of viewpoints together on the topic. In addition to serving as co-authors of this article, Mary Beth Chalk, a breast cancer survivor who leads patient and public involvement at Kheiron, and Dr. Randy Hicks of Michigan-based Regional Medical Imaging, which operates one of leading women's imaging centers in the U.S., participated in the panel discussion. Other panelists were Prof. Ruud Pijnappel, CEO of the LRCB, the Dutch Expert Center for Breast Screening and one of the world's leading independent authority on quality assurance and optimization of screening programs, and Dr. Christopher Austin, Chief Medical Officer at Kheiron Medical Technologies.
This panel discussion examined why radiologists should insist on well-positioned, properly exposed mammograms, and the importance of radiologists working in partnership with their technologists to optimize image quality. It covered the issue of breast positioning from both the mammography technologist and the radiologist perspective, and the unique role artificial intelligence (AI) can play to help achieve their mutual goals. In addition, the panel addressed the patient perspective based on the real-world experience with fighting and surviving breast cancer on a personal level.