by
John W. Mitchell
, Senior Correspondent | June 07, 2021
From the June 2021 issue of HealthCare Business News magazine
As COVID-19 patients filled hospitals during the pandemic, it was a financial double whammy for imaging volumes as uninfected patients stayed away.
As outpatient imaging revenue plummeted, hospitals had to refigure capital purchases to redirect money toward pandemic overhead. The result was fewer imaging equipment installations and deinstallations for much of 2020, but insiders see light at the end of the tunnel.
"I think all OEMs were affected," Shawn Etheridge, MRI/CT product marketing for Hitachi Healthcare Americas told HCB News. "But things are looking up, and I think there's going to be a bounce for the entire industry."
For the jobs that did take place, project leaders had to help their crews adapt to evolving social distancing mandates and other precautions, which varied from city to city and state to state. Bob Iravani, president of Chicago Medical Exchange, recalled that the veracity of these standards ebbed and flowed with each new wave of the disease. But most of all, it was the impractical aspect of the safety protocols that took some getting used to for his team.

KA Imaging's Reveal 35C detector, currently available as an upgrade solution in the US and selected geographies, can now be sold in the European Union. The detector recently obtained the CE Mark. Contact us at sales@kaimaging.com to book a free demo.

"Nurses and doctors are used to wearing masks, but our guys aren't," Iravani explained. "It's hot, sweaty work moving imaging equipment around. We've had to work through a lot of safety rules that didn't exist before Covid, but we adapted."
The nature of rigging and moving jobs often means having six or seven crew members working in close quarters, which can make social distancing virtually impossible. For John Cereghino, vice president of JC Duggan, establishing a culture of accountability was as much a priority at the outset of the pandemic as ensuring access to PPE.
"We have been somewhat lucky that we haven't had an outbreak in our crew and that stems from our people doing the right thing while they aren't working," said Cereghino. "Our people know their families rely on them as well as we do, and we count on them to act responsibly when not at work."
The slowdown in orders has had a downstream impact on the secondary equipment market. With fewer new machines going in, there aren't as many older units for hospitals and outpatient clinics that go that route to upgrading their even more outdated imaging equipment, according to Iravani. The pandemic also pinched the availability of the contractors and subs who do much of the site prep work.
"Everyone was having challenges getting projects started, with the domino effect of these problems," said Iravani. "But business is picking up again."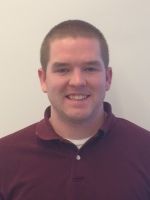 The deinstallation and installation pipeline plays out on the world stage, and lockdowns of varying severities in different countries took their own toll on business activity, according to Adam Senne, national account executive, Simon Hegele Healthcare Solutions.