From the July 2021 issue of HealthCare Business News magazine
Mammography is considered the gold standard in breast cancer detection; ultrasound plays a key role along with MR in breast imaging. Ultrasound has been used to further image areas of the breast after a mammogram, as well as to investigate breast lesions, palpable lumps, and nipple discharge in the population that have yet to have a mammogram (women under 35, pregnant and lactating women, and men). This is typically accomplished using hand-held ultrasound 2D imaging with automated harmonics. While matrix transducers can be used with this imaging to improve visualization, they are technologist dependent — and reproducing optimal images may vary between technologists with a range of skill and experience. Automated breast ultrasound (ABUS) has been emerging in use to address this caveat. ABUS is technologist independent in imaging and images dense breast more efficiently, requiring the technologist to properly position the patient. Meanwhile, the ultrasound scanner, a stationary device with a transducer, acquires images in the scan box. ABUS images may incorporate computer-aided detection (CAD) for improved 2D images that can be converted into multiplanar 3D images after reconstruction. This, along with a larger field of view, assists radiologists in detecting, identifying, and treating breast lesions.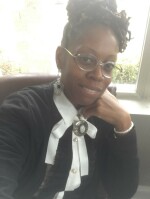 Mammography
To aid in detecting cancerous lesions in dense breasts, mammography system manufacturers have focused their attention on software solutions to improve image clarity and analysis of digital breast tomosynthesis (DBT) images in recent years. Deep learning artificial intelligence (AI) software continues to be of great interest in the mammography market. Deep learning AI outperforms conventional CAD software, which is limited by its programming; the algorithms must be set to identify characteristics of suspicious lesions, an activity prone to the subjectivity of the programmer. Any improvements to the software require a revision by the programmer. In contrast, deep learning AI software algorithms, which are made of multiple layers of neural networks, are capable of finding and scoring irregularities on their own, with performance continuously improving as the algorithms see more cases and more variable data sets.

Carestream Health is a leading provider of quality X-ray systems and detectors that are designed to maximize diagnostic confidence, workflow and patient satisfaction. Follow the link above to see our complete portfolio of digital radiography solutions.