From the August 2021 issue of HealthCare Business News magazine
Thus, lack of repetition and frequency may compound access to competent technologies, create patient throughput inefficiencies or worse, risk safety events. An informal examination of career opportunities through companies such as Indeed show that at any given time there are in excess of 100 multimodality career postings nationally. More frequently than not, we see multimodality positions being recruited more as "pairings", such as MR-CT combination or vascular/sonography positions.
Therefore, it is evident there are a multitude of factors that go into whether or not a healthcare organization decides to pursue recruitment and utilization of multimodality technologists. Professionally and personally, I believe there are a handful of recommendations that should be weighed and incorporated at a local level regarding this topic, and these include:

SRI is a leading Developer, Manufacturer & Supplier of Innovative Portable Imaging Equipment. We offer Lightweight, Agile, Easy to Maneuver Portable X-Ray Systems ideal for maneuvering in tight spaces. Call us at 631-244-8200

• If the labor market warrants a need for cross-staffing, does the organization/employer possess a fair and competitive compensation system that recognizes both experience and competency?
• Is there an opportunity to collaborate with local educational institutions in helping create and provide meaningful educational opportunities for technologists interested in becoming competent in multiple modalities?
• Can and should the organization/employer provide internal training and a financial stair incentive system to reward existing technologists for becoming multimodal?
• What checks and balances can be incorporated from a competency and safety perspective to ensure consistently high-quality patient care?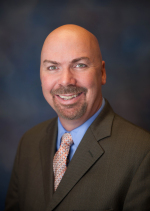 In conclusion, I have made no secret of my bias toward the imaging field. From both a professional and patient perspective, imaging has literally saved my life and countless others. It is arguably, the most important foundation to care delivery, and touches every specialty and discipline within our profession. An objective assessment balancing human resources, education and financial constraints should be vetted regarding the establishment of multimodality technologists in your organization.
About the author: Les Jebson is the executive director for clinical initiatives and strategy for Texas A&M Health.
Back to HCB News