Built from within: The new paradigm for imaging equipment service
November 30, 2021
Parts And Service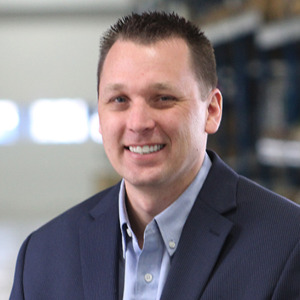 By Jeremy Probst

Since the inception of highly complex and costly medical imaging equipment like MRI and CT scanners, the preventive maintenance and servicing of those systems have gone hand-in-hand with the initial sale. Equipment manufacturers and dealers reap the benefits of long-term service contracts while healthcare organizations endure the loss of flexibility and independence, increased overhead, and reduced revenue due to service delays and restrictive contracts.

In recent years, however, a new solution has quickly gained popularity amongst healthcare organizations and imaging leadership: Onsite imaging service departments, built from within.

Healthcare facilities reconsider the status quo of OEM and ISO service contracts
Medical imaging equipment manufacturers and dealers would have you believe that there are only four different types of vendors for purchasing systems: brokers, equipment providers/service organizations, partners/parent companies, and consultant groups. Almost since the birth of the industry, these buying channels have been the status quo for acquiring a high-end medical imaging system, but each has its downsides in either cost, flexibility, or independence. In addition, the choice of vendor impacts much more than the size of the initial expenditure. It also affects the cost of installation, setup, and testing, as well as ongoing expenses for spare parts, preventive maintenance, and repair. As a result, healthcare facilities become hogtied by restrictive contracts that require them to deal with these costs for the lifetime of their equipment.

Recent changes in the culture, costs, and requirements of medical imaging departments have opened the door to a new paradigm: an imaging equipment service program built from within. By bringing repair and maintenance capabilities in house, many facilities are realizing significant cost savings, reduced system downtime, improved patient care and satisfaction, and renewed flexibility to manage their installed systems to accommodate the rapidly changing needs of healthcare.

Depending on the size and maturity of the facility's medical imaging program, this model can take anywhere from a few months to a couple of years to implement. The transition can be relatively fast for larger hospitals and imaging centers with one or more existing engineers, well-established maintenance procedures, and a sizable fleet of older installed systems. On the other hand, smaller facilities may have to develop a phased-in approach as they uptrain existing BMETs, create processes and procedures, and most importantly, fulfill their service contracts for existing systems.

You Must Be Logged In To Post A Comment
Registration is Free and Easy.
Enjoy the benefits of The World's Leading New & Used Medical Equipment Marketplace.
Register Now!