By Robert J. Kerwin
At the annual IAMERS educational meeting in Chicago last week, IAMERS took a deep dive on vendor management trends and best practices with two seasoned industry veterans. Intermountain Healthcare's director of clinical engineering, Michael Powers, and Crothall Technical Resources' vice president, Sheila O'Donnell, presented on 2022 best practices.
The 90-minute discussion drilled down about the "value" proposition expected from vendors.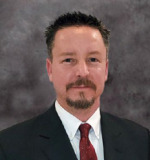 "It's much more than price," said Powers. "We count on our vendors to respect our vendor credentialing processes, capture key performance indicators, exude quality and professionalism at all times and be willing to adapt to our needs, including such things as our VPN solutions. On behalf of our patients, we need to know about a variety of concerns, including how the vendor is protecting our data, PHI and enforcing its own cybersecurity best practices. We want to know the maturity of your supply lines, products and services."
O'Donnell offered, in many ways, similar quality expectations, but from the perspective of a successful independent servicer.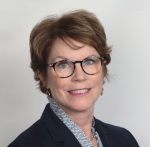 "We strive for an infusion of quality systems throughout our processes," she said. "It begins with little but important things on the technical level such as timely undertaking of equipment maintenance and repair with follow through, to timely closure of work orders. Our qualified suppliers are held accountable to low DOA rates and will work with us to understand root causes when problems are identified. The days are gone when a company tries to satisfy the need for replacement parts by 'stripping it [off a device] and shipping it'. We want the part to be tested for possible failure before it is used. We very much view what we do as a partnership to meet hospital equipment needs."
The program discussion evolved to addressing areas that will continue in 2022 to be challenges.