Philips to install image-guided therapy platforms to Oulu University
by
John R. Fischer
, Senior Reporter | April 18, 2022
Cardiology
Rad Oncology
Operating Room
Stroke
Ultrasound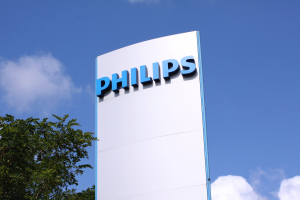 Philips has agreed to supply its newest image-guided therapy platforms for the next 10 years to Oulu University Hospital in Finland.

The company will provide 11 state-of-the-art interventional suites for the hospital's new interventional cardiology and radiology departments. The systems come with the most recent version of Azurion with FlexArm, an advanced platform that provides flexible positioning for image-guided therapy.

The new technology will help support the hospital's OYS2030 renewal program, which aims to ensure the facility is capable of offering more specialized care to approximately 750,000 Northern Finns. For its part, Philips will help the practice improve its image-guided specialist care, especially in cardiology, said Mikko Vasama, general manager of Philips Nordics, in a statement. "Using our expertise in cardiovascular care, our goal is to help clinicians treat their patients better by innovating existing image-guided therapy procedures and making entirely new ones possible. As a result of this agreement, Oulu University Hospital's physicians will be able to provide their patients with the most advanced innovations for the treatment of cardiac and vascular disease."

The new interventional cardiology and interventional radiology suites will be designed to offer catheter-based cardiac and vascular procedures to open clogged peripheral or coronary arteries, as well as allow for cardiac implantable electronic devices, acute neuro interventions for stroke, cancer treatment and cardiac arrhythmia care. These solutions will be supported with the use of Azurion and other integrated live 3D visualization and device guidance solutions supplied by Philips.

In addition, a Philips Hybrid OR-Azurion solution will be installed for very complex procedures such as transcatheter aortic valve replacement (TAVR) and endovascular aneurysm repair (EVAR). The Philips Hybrid OR-Azurion integrates a surgical operating room with Azurion to create a sterile setting with maximum flexibility.

The company is also installing IntraSight, a fully-integrated application-based platform with physiology, imaging and co-registration features that support intravascular ultrasound catheters for the interior of blood vessels; and pressure wires for fractional flow reserve and instant wave free ratio measurements to assess hemodynamics.

Other technologies include Philips Interventional Hemodynamic System, which integrates Philips' portable Patient Monitor IntelliVue X3 for ECG, blood pressure, oxygen saturation and respiration assessments before, during and after image-guided procedures.

"It's our aim to build the smartest hospital in the world, capable of meeting the challenges of future specialized care and ensuring the best possible treatments for the people we serve in Northern Finland," said Dr. Kari Ylitalo, head of the Heart Center of Oulu University Hospital. "We believe this long-term partnership with Philips, which provides us with the latest health technology innovations and services, helps us to meet this commitment."

The 10-year partnership agreement also includes an optional 10-year extension.
You Must Be Logged In To Post A Comment
Registration is Free and Easy.
Enjoy the benefits of The World's Leading New & Used Medical Equipment Marketplace.
Register Now!