From the May 2022 issue of HealthCare Business News magazine
As the Right to Repair debate continues, HTM departments should be aware of what service support they can expect from any vendor. Before HTM departments sign off on a capital purchase, they should identify options including what service training will be provided and at what cost, and what is the availability and/or requirements of parts, diagnostic software, and specialized tools. These line items should be part of the capital negotiations and weighted against service contracts.
COVID-19
COVID-19 has strained technology resources and budgets and altered buying patterns in unprecedented ways. The detrimental and long-lasting effects are especially evident in technology-dependent patient care areas such as operating rooms and critical care departments.

SRI is a leading Developer, Manufacturer & Supplier of Innovative Portable Imaging Equipment. We offer Lightweight, Agile, Easy to Maneuver Portable X-Ray Systems ideal for maneuvering in tight spaces. Call us at 631-244-8200

Key technologies for COVID-19 patients include respiratory support for patients with advanced symptoms, diagnostic lab technologies, and imaging technologies. The increased utilization of these technologies has heightened the need for routine maintenance (and formalized maintenance protocols). Health systems have also delayed the replacement of other non-critical equipment during the pandemic, which has had the effect of further burdening HTM departments to extend the life of equipment that was due for replacement. To help stretch the budget, health systems have been more willing to buy through secondary, certified, used (refurbished) equipment sources.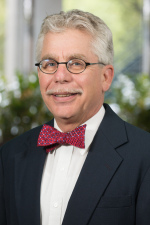 The environment is a critical consideration for protecting patients and healthcare workers. The COVID-19 virus itself is 60-140 nm in size and can be transmitted through the air via coughing or sneezing. When it is embedded in droplets, the particles range from 1 to 5 microns in diameter. As a result, the use of high-efficiency particulate air (HEPA) technology in treatment areas is crucial. This technology captures 99.7 of particles larger than 0.3 microns. UVGI Filtration systems are a combination of either a HEPA or ULPA filter with UV lamps within the system. These are used to kill the virus in addition to capturing it. Both systems can be mobile units, ceiling or wall-mounted, or fit into the air ducts. As with any technology, they require periodic maintenance such as cleaning, changing of lamps, monitoring of electrical safety, and the conduct of airflow tests. Again, these tasks place additional burden on the limited staff of HTM departments.
About the author: James Laskaris is a clinical expert with symplr.
Back to HCB News