From the July 2022 issue of HealthCare Business News magazine
By Paola Wisner and Andy Smith
Regular attendance by women for screening mammography has been demonstrated to reduce breast cancer mortality by up to 25 – 50%.
More recently, digital breast tomosynthesis (DBT), also known as 3D mammography, represents a significant advance compared to conventional 2D mammography. A 2014 study published in the Journal of the American Medical Association (JAMA), found that breast cancer screening using tomosynthesis in combination with digital mammography detects 20 to 65% more invasive cancers than 2D mammograms alone, and at the same time reduces false positive callbacks.
However, due to the large racial, ethnic, economic, and geographical disparities present throughout the United States, not all women benefit equally from access to these technologies. For example, a 2019 study published in JAMA Internal Medicine found that despite the clinical evidence in favor of DBT, insurance coverage is not ubiquitous and adoption rates are accelerated in areas with higher median income and larger populations of white residents. This may limit preventive care options for historically marginalized populations such as women of color.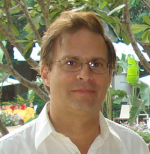 In fact, a recent Journal of the American College of Radiology study, looking at outcomes by race in breast cancer screening with DBT versus digital mammography revealed Black women were less likely to be screened via DBT, or to be screened multiple times during the five-year period evaluated by the study than white women. The findings have significant implications. Women who are screened with technologies having higher recall rates, or who are coming in for their first mammograms, are more likely to be referred for additional diagnostic tests compared to those having regular mammograms or imaged with DBT.
While the Affordable Care Act (ACA) generally requires private health insurers to provide coverage at no cost to the patient, diagnostic evaluations usually have a copay component that may be a challenge for economically disadvantaged women. The cycle perpetuates itself: the additional costs fall on those who may be least able to afford them and may discourage entry into lifesaving screening programs. The problem is further exacerbated in populations without adequate health coverage, or with those who may have trouble taking time off from work to attend to their healthcare needs.