Envision Healthcare likely headed for bankruptcy: Moody's
by
John R. Fischer
, Senior Reporter | September 28, 2022
Business Affairs
Emergency Medicine
Operating Room
Parts And Service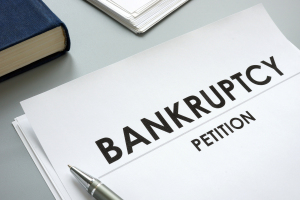 Physician staffing outsourcer Envision Healthcare is on track to declaring bankruptcy or initiating a major restructuring, according to a warning issued by Moody's Investors Service.

The company, which also operates more than 250 ambulatory surgery centers across 34 states, will see weak liquidity over the next 12 to 18 months and is predicted to deplete its $1.4 billion cash reserve by the end of the year, said the bond credit rating agency, which downgraded the organization's corporate family rating to C, the lowest score on its long-term rating scale.

"The ratings downgrade reflects Moody's view that Envision's capital structure is unsustainable, that the probability of a bankruptcy or major restructuring is high, and that recovery rates for much of the company's debt will be low," it wrote.

Volume declines brought on by the pandemic and more recent labor challenges have and will continue to take a toll on Envision's profitability.

The company also attracted negative publicity for issuing surprise bills in the past to patients treated by its physicians. The passage in January of the No Surprises Act, which protects patients from surprise bills for emergency services at out-of-network facilities or for out-of-network providers at in-network facilities, will continue to challenge the company financially, according to Moody.

Additionally, Envision remains outside of the largest payer network in the country, UnitedHealth, due to a contract dispute that is unlikely to be resolved, says Moody. The company, which was kicked out of the network in early 2021, sued UnitedHealth in September 2022, saying that 18% of its claims were denied by the insurer before it was booted out. The figure later rose 48% afterward, it claims.

UnitedHealth countersued, saying that Envision fraudulently upcoded claims for services provided to UHC members.

Envision also recently dealt with a series of credit restructuring transactions that affected it and its ASX subsidiary, AmSurg. Moody said these transactions were a "distressed exchange as the loans were exchanged at a price below par, which is a default under Moody's definition." It experienced a prior distressed exchange in April 2020.

Acquired by private equity firm KKR in 2018 for $10 billion, Envision made $7 billion in 12-month revenues, as of June 30, 2022.
You Must Be Logged In To Post A Comment
Registration is Free and Easy.
Enjoy the benefits of The World's Leading New & Used Medical Equipment Marketplace.
Register Now!