Boston Imaging segments its ultrasound division — united they stand, divided they conquer?
April 19, 2023
Business Affairs
Ultrasound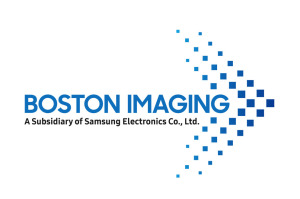 By Mustafa Hassan

Boston Imaging, the U.S. headquarters for sales, marketing, and distribution of all Samsung Medison's digital radiography and ultrasound systems, has experienced a flurry of changes in the last year. The company rebranded in February 2022, previously being known as Samsung Neurologica. This rebranding only impacted the ultrasound and digital radiology divisions and was not extended to CT. Whilst this may appear a disjointed approach from an imaging perspective, the noticeably smaller size of Samsung Medison's CT business, which is primarily in Asia, justifies this decision. In October 2022, the company announced the segmentation of its ultrasound division, a sign of Samsung Medison's increased investment into its North American business. The split, aimed to better accommodate its customers' growing needs, will provision divisions dedicated to women's health ultrasound and to general imaging, point of care and veterinary ultrasound.

America's most trusted Boston Imaging
Whilst Samsung Medison is one of the largest global ultrasound vendors, with Signify Research's Ultrasound Equipment – World – 2022 report ranking the company as the 8th largest global vendor, its presence in the North American market is limited. As the U.S. is the largest ultrasound market globally, this presents a sizeable opportunity for Samsung Medison to expand its global market position.

The rebranding of Samsung Neurologica to Boston Imaging was claimed to give it a more dedicated focus for business expansion in the U.S. and reinforce the strength of its legacy. This would be achieved by giving the company a name that can be better associated with the U.S., and differentiating from the Apple and Samsung rivalry seen in the mobile phone market to enable the strengths in its product portfolio to be showcased. However, the establishment of a new brand is not an easy endeavour and will require substantial funds and resources to succeed. By splitting its ultrasound division, Samsung Medison is showing that this is a price it is prepared to pay.

Another challenge Boston Imaging will face in the U.S. market is strong brand loyalty, where even a more local company name may not be enough to persuade customers to switch vendors. What will help win customers is the systems' image quality and ergonomics. With most leading vendors on a fairly level playing field with both of these, other system features, such as AI and other digital capabilities, will become increasingly important in the coming years. Aside from GE HealthCare, who has partnered with Intelligent Ultrasound to incorporate its ScanNav Assist AI solution into its Voluson Expert 22 and Voluson SWIFT systems, Samsung Medison is the most progressive ultrasound OEM for AI in women's health ultrasound. Samsung Medison has its Intelligent Assist tools including BiometryAssist, HeartAssist and ViewAssist. It also offers SonoSync, a real-time image sharing solution between physicians and sonographers at different locations.

You Must Be Logged In To Post A Comment
Registration is Free and Easy.
Enjoy the benefits of The World's Leading New & Used Medical Equipment Marketplace.
Register Now!