The elephant in the room: Meeting three challenges where EHRs wane
September 29, 2023
Health IT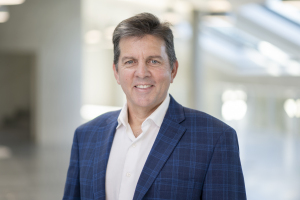 By Matt Duffy

The situation for U.S. healthcare organizations remains dire. Approximately one-half of hospitals ended 2022 with a negative margin. More than 1.7 million people quit their healthcare jobs, according to U.S. Bureau of Labor Statistics data. Persistent staffing shortages are part of a vicious cycle – overburdened staff grow more burned out, patient safety is at risk, and financially strapped hospitals lose more and more revenue.

Before these issues were accelerated by the pandemic, electronic health records (EHRs) were promised to be the magic bullet, evidenced by the wave of mandates over many years. Yet, they fall short. While each new feature promises to make things easier and faster, it does the opposite. Instead of improving workflows for coordinating and delivering care, the ever-increasing requirements for clinical documentation, though ultimately helpful, are a frustrating burden on clinical staff.

Of course, EHRs have become a critical foundational technology in our healthcare system. But it's time to acknowledge what they are and are not. EHRs are documentation repositories: systems of record that support billing and compliance. EHRs can certainly alert and notify the care team regarding what needs to be done and/or work they need to do. But providers need more than just a system to alert them to protocol variances; they need a system to automatically execute those actions.

Complementing EHRs with powerful automation, creating an agility layer that leverages current IT investments, is the path forward. Consider the impact across the entire clinical staff and hundreds of patients by putting all care coordination into action with precision – and reducing the time spent charting from 11 minutes to two minutes per patient case. Here is what automation brings to the table to address three EHR gaps while improving care delivery and outcomes.

Unburden the workforce from unnecessary tasks
It's abundantly clear that praising our healthcare workers for "stepping up" and going "above and beyond" is not a solution – and it has taken a toll on the workforce and the care they deliver to patients. In addition to the demands of documentation, fragmentation further complicates orchestrating care across an organization, requiring more handoffs and more follow ups, adding to the frustration felt by care teams.

Instead, we need to make their jobs easier, so they can focus on the work they are trained to do, leading to the best possible care outcomes. There are many tasks that can be removed from daily workloads by automating them. For example, typically manual tasks in the preoperative process, such as checking the patient's record, gathering information from the patient, ordering labs, can be part of an automated process that is personalized to the needs of each patient. This automation means that by the time the provider engages with the chart (in the EHR), all the data is captured, orders are pending, and a quick final review can move the patient along in the process.

You Must Be Logged In To Post A Comment
Registration is Free and Easy.
Enjoy the benefits of The World's Leading New & Used Medical Equipment Marketplace.
Register Now!