Laura Tortorella
AccentCare appoints new chief executive officer
September 29, 2023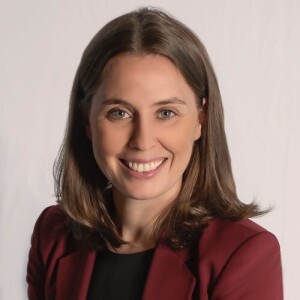 DALLAS, Sept. 14, 2023 /PRNewswire/ -- AccentCare, one of the largest and highest quality post-acute health care providers in the nation, announced that Laura Tortorella will join the organization as CEO on October 2, 2023. Current CEO Steve Rodgers will step down after 11 years and serve as an advisor through the remainder of 2023 to allow for a successful transition.

Tortorella, a proven leader in health care, steps into the role after serving as the Chief Operational Officer (COO) at Steward Health System since 2020 and with the organization since 2010. In her role as COO, she led the organization through the most complex of operational challenges, including managing supply chain and labor management during the COVID-19 pandemic and leading integration efforts for all of Steward's acquisitions. Tortorella brings vast expertise to the home health space after serving as a leader for an organization that operates as an integrated health care delivery system, performed as an industry leading ACO, and has more than 30,000 employees, 33 community hospitals across nine states and a medical group of more than 1,700 providers.

AccentCare announces Laura Tortorella to join as CEO on October 2

"Laura has one of the sharpest analytical and entrepreneurial mindsets in the field and has spent her entire career building highly functioning teams that are committed to culture, performance, accountability and collaboration. She knows what is needed to maintain AccentCare's position as a leader in the industry for years to come," said Carmine Petrone, managing director at Advent International, one of the largest and most experienced global private equity investors, and owner of AccentCare. "She has seen firsthand the value of home health and hospice care within the continuum of post-acute services and understands the critical needs an organization like AccentCare is working to solve. Laura is the right leader to bring AccentCare to new heights moving forward. At the same time, I want to thank Steve for his many contributions to the success of the organization after being at the helm for more than a decade as CEO. He has been a trusted partner, and I wish him the best in the future."

Given her experience working at an integrated health system, Tortorella keenly understands the role AccentCare plays in the current value-based health care environment and sees significant opportunity to expand AccentCare's relationships with health systems and payors. Tortorella intends to use her experience bringing stakeholders together through a data-driven approach to identify where AccentCare can create new partnerships with health systems and payors to deliver more high-quality care to patients in need.

You Must Be Logged In To Post A Comment
Registration is Free and Easy.
Enjoy the benefits of The World's Leading New & Used Medical Equipment Marketplace.
Register Now!