by
Joan Trombetti
, Writer | November 25, 2008
This Thanksgiving season, health care professionals from Parkland Health & Hospital System's Regional Burn Center are hoping to spread holiday cheer in the form of education.
"Before people sit down to eat, it's especially important to pay attention to the preparation of the meal," explains Sue Vanek, burn program coordinator at Parkland. "One unsuspecting danger not frequently recognized is burn injuries and fires related to turkey fryers, which can be easily prevented."
Popular in the south, deep frying is an alternative method of cooking a turkey in which food is submerged in hot oil or fat.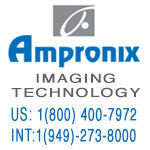 Special-Pricing Available on Medical Displays, Patient Monitors, Recorders, Printers, Media, Ultrasound Machines, and Cameras.This includes Top Brands such as SONY, BARCO, NDS, NEC, LG, EDAN, EIZO, ELO, FSN, PANASONIC, MITSUBISHI, OLYMPUS, & WIDE.

According to Vanek, fires and injuries result in several ways:
*Oil can be heated to the point that a fire occurs
*Oil can overflow and catch fire as the turkey is submerged
*The fryer can tip over and spill oil on individuals causing a burn injury
*The fryer can become hot and cause a contact burn injury when touched
For the fried turkey lovers, here are a few tips to help prevent a Thanksgiving disaster:
*Only use the turkey fryer outdoors; they should not be used on decks, in the garage or any enclosed space
*Never leave the fryer unattended
*Keep children away from the fryer and propane tank
*Monitor the temperature of the oil closely
*Follow manufactures instructions
Established in 1962, the Parkland Regional Burn Center has evolved into one of the largest civilian burn units in the nation. Serving North Texas and surrounding areas, the burn center is comprehensive, providing all the services needed to meet the needs of burn patients and their families.
The burn center continues to maintain "Burn Center Verification" status by meeting the criteria of the American Burn Association's Burn Center Verification/Consultation Program. This means it met the highest standard of care for burn patients as approved by the American College of Surgeons.
[Ed note: Better yet, don't fry the turkey.]