Philips Reports a Quarterly Loss; Healthcare Unit Performs Better Than Other Divisions
by
Lynn Shapiro
, Writer | April 15, 2009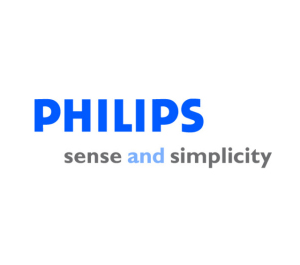 Royal Philips Electronics reported a first-quarter net loss Tuesday, as sales at U.S. hospitals weakened for the first three months of this year. The company's lighting and consumer electronics divisions were harder hit by the worldwide recession.

Still, Philips' shares climbed 7.1 percent to 12.63 euros in trading on Tuesday, as the company said it would beef up its restructuring efforts, especially in its consumer and lighting units. This was the company's first rally of the year. Before Tuesday, its stock dropped 12 percent.

While the market is clearly anticipating a company-wide recovery, Philips' earnings this quarter reflected the depths of a recession. The company posted a net loss for the three months ending March 31, of euro 59 million ($78.9 million), versus a profit of euro 294 million for the first three months of 2008.

Sales fell 15 percent to euro 5.08 billion, from euro 5.97 billion. While health care sales jumped 18 percent due to the acquisition of U.S.-based Respironics, sales were down 2 percent from last year's first quarter.

Consumer-lifestyle revenues were battered, plunging 33 percent, while lighting sales declined 15 percent, as automotive, construction and OEM lighting demand fell.

Health Care Sales

In recent years, the Dutch conglomerate has been shrinking its electronics businesses and transforming itself into a health care company that would be less cyclical.

Still, Philips experienced a "significant further deterioration" of its markets [in the last three months], chief executive officer Gerard Kleisterlee said when announcing earnings on Tuesday. He said health care revenues dropped as imaging and patient-monitoring systems sales fell. The medical market will remain weak, particularly in the U.S., Philips said.

"While the effects were felt strongly in our activities that cater to the consumer market and to the construction and automotive industries, our health care sales are now impacted as well," Kleisterlee said. "We expect no material change to this situation" at present, he said.

In other news, Philips said Tuesday it would recall millions of defective Senseo coffee makers that may burst under certain conditions. The company said it has reserved euro 30 million to replace or repair the defective boilers.