Cape Cod Healthcare Partners With Siemens on Multi-Year Health IT Agreement
Press releases may be edited for formatting or style
| December 15, 2009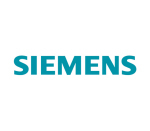 Malvern, Pa. - Cape Cod Healthcare just signed a seven-year agreement with Siemens Healthcare to implement Soarian, Siemens' next-generation health information system, within its health network. Through the partnership, the healthcare provider plans to utilize next-generation Health IT solutions to enhance efficiency and support their goal of improving overall community wellness for residents of Cape Cod, Massachusetts.

According to the community health system, several specific goals prompted them to collaborate with a vendor that could deliver innovative enterprise-wide health IT solutions through a holistic approach. These included a desire to improve workflow efficiency, introduce new care-delivery tools, such as barcode technology that helps reduce the human element in medication errors, and institute a system that would help establish Cape Cod Healthcare as a magnet healthcare body. Furthermore, Cape Cod Healthcare was excited about the prospect of Soarian helping position them to maximize future benefits under the American Reinvestment and Recovery Act's HITECH provision.

"As the leading provider of healthcare services for the Cape Cod community, Cape Cod Healthcare is excited to begin implementing solutions that will further enhance our ability to deliver top-notch care to our patients," said Richard Salluzzo, M.D., MBA, President & CEO, Cape Cod Healthcare. "Our journey with Siemens is chartered by one overarching goal - to improve the health and lives of our residents."

The agreement includes Soarian Clinicals, Financials, Device Connect, Scheduling, and Analytics, along with NOVIUS Lab and Radiology, Siemens Pharmacy, Med Administration Check, and more. The majority of the installation is expected to be completed by mid-2011.

"We look forward to beginning our partnership with Siemens and implementing Soarian," said Sheryl Crowley, Chief Information Officer, Cape Cod Healthcare. "We'll be working with physicians and staff members throughout Cape Cod Heathcare on this process over the next one to two years. Ultimately, Soarian will enable us to enhance the quality of the care and services we provide to our patients."

About Cape Cod Healthcare

Cape Cod Healthcare, the leading provider of healthcare services for residents and visitors of Cape Cod. The system has more than 450 physicians and 4,600 employees, two-acute care hospitals, the largest home health services agency on the Cape (VNA), a skilled nursing and rehabilitation facility, an assisted living facility and numerous health programs. For more information, visit Cape Cod Healthcare's web site at www.capecodhealth.org.

The Siemens Healthcare Sector is one of the world's largest suppliers to the healthcare industry and a trendsetter in medical imaging, laboratory diagnostics, medical information technology and hearing aids. Siemens offers its customers products and solutions for the entire range of patient care from a single source - from prevention and early detection to diagnosis, and on to treatment and aftercare. By optimizing clinical workflows for the most common diseases, Siemens also makes healthcare faster, better and more cost-effective. Siemens Healthcare employs some 48,000 employees worldwide and operates around the world. In fiscal year 2009 (to September 30), the Sector posted revenue of 11.9 billion euros and profit of around 1.5 billion euros. For further information please visit: www.siemens.com/healthcare.