FDA adds liver injury risk to weight loss drug labels
by
Brendon Nafziger
, DOTmed News Associate Editor | May 28, 2010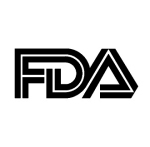 After months reviewing safety reports, the U.S. Food and Drug Administration added warnings to labels of popular weight-loss drugs Alli and Xenical advising of an extremely rare risk of serious, even life-threatening, liver injury.

The FDA found 13 reports of severe, sometimes fatal, liver injury in patients taking orlistat, the active ingredient of both drugs.

Twelve foreign reports of liver injury came from use of Xenical, a prescription drug containing 120 mg of orlistat, and one U.S. report for Alli, an over-the-counter medication with 60 mg of the active ingredient.

Two patients died and three required liver transplants from their injuries, the FDA said.

Still, it's not clear if the drug itself is causing the injuries.

"A cause and effect relationship of severe liver injury with orlistat use has not been established," the FDA said. But because of the dangers of liver damage, the agency is adding the warnings as a precaution, it said.

The FDA pointed out that the side effects, if caused by the drugs, are in any case extremely rare, and the 13 people affected represent an almost infinitesimally tiny fraction of the nearly 40 million people worldwide believed to have taken the medications.

The FDA said no evidence of severe livery injury turned up in seven clinical trials involving around 2,847 people prior to Xenical's approval.

The agency first announced it would look into these drugs in August 2009.

GlaxoSmithKline plc makes Alli; Roche Holding Ltd. manufactures Xenical.