Connecticut first to expand Medicaid rolls under health reform
by
Brendon Nafziger
, DOTmed News Associate Editor | June 24, 2010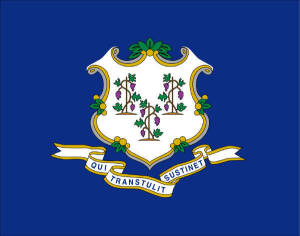 Connecticut is the first state to fatten its Medicaid rolls under health reform legislation, the U.S. Department of Health announced this week.

The Constitution State is permanently adding an estimated 45,000 adults to its health care benefits rolls, after the Centers for Medicare and Medicaid Services approved its plan on Monday, the HHS said.

Under the Affordable Care Act, states can get federal funding to enroll in Medicaid uninsured adults making less than 133 percent of the federal poverty level, or about $14,400 dollars a year. Previously, childless adults could only join Medicaid if states waived Medicaid rules, the HHS said.

Following health reform rules, by 2014, all states will be required to enroll all low-income adults in Medicaid, the HHS said, but states can apply for federal funding sooner.

"Connecticut's action will allow its low-income, uninsured residents to be among the first Americans to realize the full benefits of the Affordable Care Act," Marilyn Tavenner, acting administrator of CMS, said in a statement.

Before health reform, poor Connecticut residents could qualify for a state-run program, called State-Administered General Assistance. In 2010, Connecticuters whose income falls around half the federal poverty line, or $6,650, will be eligible for the program.

For the newly enrolled, the government will match Connecticut's spending at the current enhanced matching rate of 65 percent, an HHS spokeswoman told DOTmed News. If the enhanced matching rate, set to expire at the end of this year, is not renewed by Congress, the government's matching rate will fall to 50 percent for Connecticut, the HHS said, until 2014, when a provision in the Affordable Care Act kicks in, and CMS will cover 100 percent of the cost for enrollees for three years.

At that point, in 2017, the CMS payments will slowly to decline to 90 percent, where they'll stay indefinitely, the HHS said.