APIC: Speedy response can squash drug-resistant germ outbreaks
by
Brendon Nafziger
, DOTmed News Associate Editor | July 13, 2010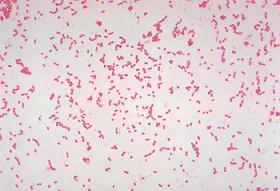 An outbreak of deadly, germ-resistant bacteria in the intensive care unit at a busy Dallas hospital got squashed after aggressive staff response, according to a case study presented Tuesday at the Association for Professionals in Infection Control and Epidemiology's annual meeting in New Orleans.

By requiring staff to take special precautions and by working closely with government officials to pinpoint the source of the infection cluster, Methodist Dallas Medical Center clamped down on an outbreak of Acinetobacter baumannii, also known as acinetobacter or XDR-Ab, in fewer than 7 weeks, the researchers said.

"A responsive hospital administration including a CEO who supports our program, close contact with local and state health departments, and collaborative teamwork between departments were responsible for our success," Beth Wallace, infection preventionist at Methodist Dallas Medical Center, and the study's lead author, said in a statement.

Ordinarily the germ, resistant to most antibiotics and delivering a crude mortality rate of up to 80 percent, according to some estimates, can linger for months or years in a hospital, often surviving on a piece of medical equipment.

The disease usually strikes immunocompromised patients, and can cause pneumonia, as well as urinary tract, blood and bone infections. It is sometimes nicknamed "Iraqibacter," as it has taken a deadly toll on U.S. war veterans, according to reports.

FIGHTING BACK

The 515-bed hospital took aggressive, infection-control measures after identifying four cases of XDR-Ab in a one week period in 2009, according to the study.

After noticing the infections clustered around the Cardiac Care Unit, and that most appeared to come from specimens taken from the respiratory tract, the hospital went into infection-control lock-down. All patients in the affected area were handled with contact precautions, meaning the staff had to wear gloves and gowns before getting near them.

Working with the head epidemiologist, hospital staff conducted an epidemiological search of high-touch surfaces, such as keypads, a computer, blood glucose monitors and the air vent, while also thoroughly disinfecting all suspected surfaces. The staff also collected biweekly surveillance cultures from wounds, rectal swabs and coughed-up phlegm.

Over the next 6 weeks, nine additional cases were identified in the CCU and the surgical ICU. Of the 12 isolates examined by the state health department, 11 were genetically identical, with most affecting the patients' respiratory tracts.

While they found two XDR-Ab strains on the glucometer, they weren't the kind that had infected any patients. But they did find the germs living in the return air vent.

What was the ultimate cause of the outbreak? Although the researchers matched a patient who was culture positive for the infection on admission, they weren't able to conclusively show a link, they said.

"Unfortunately, [it] cannot be determined exactly how this started or was propagated," the authors wrote in their presentation.