Special report: Change comes to capital equipment leasing
by
Brendon Nafziger
, DOTmed News Associate Editor | October 25, 2010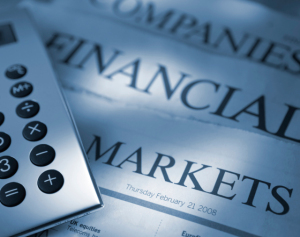 This report originally appeared in the October 2010 issue of DOTmed Business News

When defense giant Northrop Grumman decided to leave Los Angeles and was shopping around for a new headquarters, it did something that made finance types take pause: the company outright bought its shiny new 14-story office in Falls Church, Va., instead of leasing it as it was expected to do. All of this was done under the shadow of impending leasing reform. "Will more follow Northrop's lead and buy vs. lease?" asked a Washington Technology headline.

Whatever the answer, change is coming to the capital equipment leasing market. From the regulatory reforms that prompted Northrop to buy, to the selective easing of credit and the new strategies of captive lenders, it's an industry in flux.

And in the words of one analyst, "Bankers get really nervous when things are in flux."

Mixed message on new leasing rules
Leasing reforms aren't finalized, but many expect the effect on real estate to be dramatic, to say the least.

CoStar Group Inc., a commercial real estate intelligence company, noted in a September article that reforms will have "a profound and mostly negative impact on commercial tenants and landlords."

But will they impact the medical capital equipment industry? According to most expert predictions: yes and no. No, for smaller imaging centers more concerned about cash flow than debt ratios, but possibly yes for bigger health systems trying to adhere to their debt covenants or look sexier for investments and loans.

In new rules proposed in September by the FASB, operating leases will be treated more like financial leases. That is, the cost of the lease will be considered a debt, and the value of the right to use the item in the lease an asset, and added to the balance sheets. The new rules are up for public comment until mid-December, following the release of a so-called exposure draft, but they're expected to take effect as early as 2013.

"What used to happen is, you did not have to claim the liability for that lease on your financial statement if you were the lessee, and you also didn't count the value of the asset," an analyst told DOTmed News.

The reason for the reform? Better transparency. According to the World Leasing Yearbook 2010, cited by the International Accounting Standards Board, which developed the new rules with FASB, worldwide leasing activity is more than $640 billion a year, much of it not currently shown on lessees' balance sheets.

"If a firm is allowed to lease a significant portion of its assets and keep it off its financial statements, a perusal of the statements will give a very misleading view of the company's financial strength," according to New York University's Stern School of Business.

You Must Be Logged In To Post A Comment
Registration is Free and Easy.
Enjoy the benefits of The World's Leading New & Used Medical Equipment Marketplace.
Register Now!