Medicare reimbursement cuts -- a good thing?
by
Brendon Nafziger
, DOTmed News Associate Editor | November 04, 2010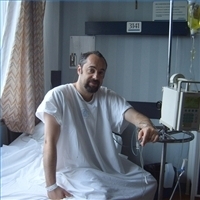 A new study suggests a Medicare reimbursement cut to prostate cancer therapy reduced unnecessary treatments while leaving the rate of prescriptions to patients who could benefit from the drugs the same.

The findings, appearing Wednesday in the New England Journal of Medicine, could help fuel the debate on the effect of financial reforms on patient care.

"We found that physicians respond to reimbursement, but they respond in a way that appears to be beneficial to the patient," Dr. Vahakn B. Shahinian, lead author of the study and an assistant professor of internal medicine with the University of Michigan Medical School, said in prepared remarks.

In the study, the researchers looked at a hormone-blocking therapy used to treat prostate cancer. Clinical results suggest regular injections of the therapy, called androgen deprivation therapy, can help patients with advanced localized prostate cancer or signs of systemic disease.

But for older patients and those with low-risk tumors, its survival benefits might be slight. Plus, the therapy's side effects often outweigh its benefits. Some evidence links the treatment with worsening cardiovascular disease, diabetes and brittle bones.

Nonetheless, throughout the 1990s, ADT was popular among urologists, the authors said, even for patients who might not have benefited. During the decade, use of primary ADT increased by a factor of eight among men over 80 and among older men with low-risk, localized tumors, "patients who would almost certainly be asymptomatic and die from causes unrelated to prostate cancer," the authors wrote.

At the same time, the drugs were profitable. Medicare reimbursed purchases based on 95 percent of the average wholesale price, according to the study. However, a Government Accountability Office report found that doctors generally acquired the drugs at 82 percent of the average wholesale price. For urologists in private practice, the drug could account for 40 percent of revenues, the study said.

But as the new millennium rolled around, the Medicare Modernization Act of 2003 said goodbye to all that. Spurred by historic settlements with drug makers accused of violating federal laws, in 2004, reimbursements were slightly reduced. In 2005, they were then set at 106 percent of the average sale price, as opposed to the average wholesale price, on the basis of actual transactions. This resulted in, effectively, a 50 percent reduction in reimbursement for the products, the study said.