World radiology round-up, Nov. 15
by
Brendon Nafziger
, DOTmed News Associate Editor | November 15, 2010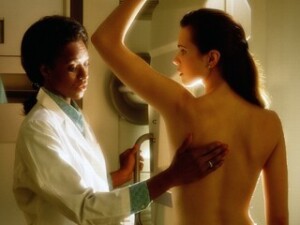 In this edition, a multitude of (allegedly) misread mammograms. And Mayo Clinic gets slapped with the first lawsuit over the notorious RT hepatitis C case.

Canadian medical college orders review of 15,000 X-rays

A Canadian medical college has ordered a review of thousands of X-rays after fearing a radiologist might have misread exams.

The Quebec College of Physicians said last week it had ordered 15,000 X-rays films to be re-read. The exams, 85 percent of which are mammograms, were read by one radiologist who worked at two Montreal clinics and one in Laval for the past two years, according to the Montreal Gazette.

The radiologist, who wasn't named, is barred from reading further exams pending the examination, which could take six months. But the college hopes to inform all patients whose X-rays were examined by the end of the year.

The college said it suspected something was amiss because the radiologist's anomaly rate was below the standard 15 percent for mammography, according to Dr. Yves Robert, secretary of the college. However, Robert also said two years ago similar suspicions were raised about a South Shore radiologist, but an investigation found the doctor's diagnoses matched local norms.

"Radiology is very good in Quebec," Robert told the Montreal Gazette. "But from time to time, one individual (radiologist) might be an outlier."

Ex-radiologic tech faces felony charges for mishandling mammos

A Houston radiologic technician accused of mishandling more than 1,000 mammograms faces an arraignment hearing Wednesday, WRWR radio reports.

Rachael Michelle Rapraeger, an RT who worked at Houston Healthcare, is charged with 10 felony counts of computer forgery and 10 counts of misdemeanor reckless misconduct, WRWR said.

The 30-year-old ex-tech allegedly reported there was nothing wrong on nearly 1,289 mammograms without consulting a physician first to read the exams, according to the report. A re-scanning determined at least 10 women needed medical attention, WRWR said.

Rapraeger, released on $50,000 bond in October, has pled not guilty, according to her lawyer, Floyd M. Buford Jr. A trial date could be delayed pending a run-off election for the district attorney's office later this month, WRWR said.

Mayo Clinic hit with first lawsuit over hepatitis C death

Mayo Clinic Florida has been slapped with the first lawsuit over a death possibly linked to hepatitis C spread by a radiologic technician at the hospital, First Coast News reports.

Peggy Wolford, the 62-year-old widow of a Vietnam veteran who died in September 2008 after receiving two liver transplants at the hospital in 2006 and 2008, is filing a medical malpractice suit against the Jacksonville hospital.