Healthcare sector among top three adopters of iPads
by
Brendon Nafziger
, DOTmed News Associate Editor | November 16, 2010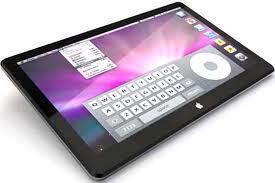 Apple's iPad was long touted as a key tool for health care, and it looks like providers agree. A new market research survey found the health care sector was the third readiest adopter of the tablet technology, behind the high tech and financial services sectors.

"We believe these industries are embracing the iPad because its unique design makes it easier to perform time-sensitive, mission-critical tasks," John Herrema, senior vice president of corporate strategy with Good Technology, said in prepared remarks.

In a separate report, researchers estimate that nearly half a billion people are expected to use health-related smart phone applications by 2015, bringing about a "revolution" in the field.

According to Redwood City, Calif.-based IT company Good Technology, health care accounted for around 10.5 percent of iPad adopters, just shy of the high tech industry at 11.4 percent, though significantly behind financial services, at 36.8 percent.

Good said it got its results by polling its 4,000 enterprise customers.

Research2guidance, a mobile market research firm based in Berlin, said mobile health should reach 500 million of the 1.4 billion smart phone users in the next five years.

"Our findings indicate that the long-expected mobile revolution in health care is set to happen," the firm's research chief Ralf-Gordon Jahns said in prepared remarks.

The firm said about 43 percent of mHealth applications are directed toward providers. Around 17,000 mHealth applications are available on app stores.

According to the company's predictions, most of the revenue for these products will not come from downloading fees.

"Seventy-six percent of total mHealth application market revenue will come from related services and products such as sensors," Egle Mikalajunaite, senior research analyst for the firm, predicts.

You Must Be Logged In To Post A Comment
Registration is Free and Easy.
Enjoy the benefits of The World's Leading New & Used Medical Equipment Marketplace.
Register Now!