Fitch: Advanced IT and quality awards draw patients
by
Brendon Nafziger
, DOTmed News Associate Editor | May 17, 2011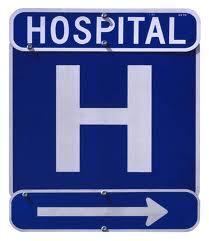 The Obama administration's health reform legislation was designed in part to speed up hospitals' adoption of health information technology and to encourage transparency by sharing data on quality of care.

A new report finds that both can also be profitable.

According to a report from the credit rating agency Fitch Ratings, clinical information technology and quality reporting awards are linked with better credit ratings and business growth among non-profit U.S. hospitals.

In an analysis of 291 non-profit health care centers from 2005 to 2009, the group said 83 percent of hospitals that received quality recognition or had advanced IT systems received A- or higher ratings, compared with 67 percent of other hospitals.

And 92 percent of hospitals that had both were rated A- or higher, Fitch said, likely reflecting the resources needed to make the quality and IT investments.

"While other factors such as management and governance practices, physician integration levels and service area characteristics have a strong impact on operational and financial performance, the investment in advanced IT systems and quality improvement programs seem to have a measurable impact on bending the cost curve," the Chicago-based group said in the report, released Tuesday.

In the study, Fitch also found that hospitals with advanced IT systems and hospitals with both advanced IT systems and quality recognition had greater total revenue growth compared with expense growth. For hospitals with quality improvements and advanced technology, annual revenue growth exceeded expense growth by 1.8 percent. For technology hospitals, it was 1.3 percent higher. And for portfolio and quality hospitals, it only exceeded expense growth by less than one-third of a percent.

Higher quality, more patients

Fitch reasoned that quality indicators would help the hospitals draw more patients. And that's what the rating agency found.

Between 2005 and 2009, admissions at portfolio hospitals dropped an average 1.4 percent per year. But among "quality" and IT hospitals, admissions rose about half a percent a year. Hospitals with both advanced tech and quality recognition saw admissions increase 4.4 percent a year.

However, there was no significant difference in admission growth rates for outpatient surgery between quality-marked hospitals and others. But hospitals with advanced IT had 2.5 percent yearly growth, and those with advanced tech and quality recognition had annual growth of 8.5 percent.

In the study, hospitals were deemed to have advanced IT if they were designated Healthcare Information and Management System Society Stage 6 or Stage 7 hospitals. HIMSS Stage 6 or 7 hospitals represent the top 0.3 percent of hospitals in electronic medical record adoption, Fitch said.

For quality, Fitch said it used recognition from Leapfrog Group, Healthgrades and Baldridge as a proxy.

Of the hospitals in Fitch's portfolio, 26 percent have received quality-reporting rewards, and 8 percent are HIMSS Stage 6 or 7 hospitals.

You Must Be Logged In To Post A Comment
Registration is Free and Easy.
Enjoy the benefits of The World's Leading New & Used Medical Equipment Marketplace.
Register Now!