Materials manager survey finds mixed outlook on capital, supply spending
by
Brendon Nafziger
, DOTmed News Associate Editor | June 23, 2011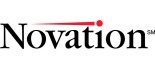 A new PET scanner order was one of several recent projects materials managers said they were forced to delay or scrap due to budgetary woes, according to a new survey.

In a group purchasing organization report released Wednesday, nearly half of materials managers surveyed expect supply spending at their hospitals to go down over the next year.

And while a majority of hospitals expect capital spending to stay the same or even go up, nearly one-third expect it to drop -- some by as much as 20 percent.

The mixed mood reflects continued concerns over reimbursement cuts, health care reform, falling profits and the slow recovery from the recent economic downturn.

"As financial pressures continue to squeeze hospital budgets, the health care organizations we serve are forced to make difficult decisions," said Pete Allen, senior vice president of sourcing operations with Novation LLC., in a statement.

The survey, carried out by Novation, the nation's largest GPO by purchasing volume, represents more than 100 member hospitals' expectations on various trends, including staffing, construction projects, physician preference items and surgical volumes.

Capital spending

For spending on capital equipment and facility upgrades, most hospitals don't expect the next year to be worse than the last one.

A plurality of hospitals (39 percent) foresee no change in capital project spending, and 26 percent actually expect spending to increase. Nonetheless, 35 percent still expect spending on capital projects to decline next year.

Of the quarter foreseeing capital spending increases, 38 percent think it could increase by 6 to 10 percent, and 31 percent think it'll go up less than 5 percent.

But of the one-third who foresee spending decreases, nearly 26 percent expect spending to fall hard, between 11 and 20 percent.

Projects respondents said would benefit from increased spending include a new emergency room, cath labs, imaging equipment, a new OR suite and even proton therapy technology.

Examples of projects canceled or delayed include a possible PET scanner, office remodeling and a new nursing home facility.

"Capital is spent on replacement only," a manager wrote in response to the survey.

Gloomier on supplies

Materials managers had a grimmer outlook on supply spending. Around 45 percent predicted a decrease, and only 33 percent expected spending to go up. About 23 percent thought it would stay the same next year.

And the spending increases that were predicted were mostly modest, with over half of respondents saying it would increase by less than 5 percent. However, of those who thought spending would decline, the majority thought it could fall between 6 and 10 percent.

You Must Be Logged In To Post A Comment
Registration is Free and Easy.
Enjoy the benefits of The World's Leading New & Used Medical Equipment Marketplace.
Register Now!