UFC, Cleveland Clinic team up for MRI study
by
Brendon Nafziger
, DOTmed News Associate Editor | July 18, 2011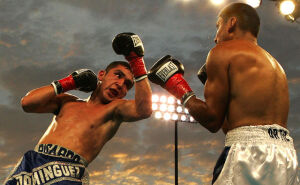 Cleveland Clinic and Ultimate Fighting Championship make strange bedfellows, but the two groups are teaming up -- with a bevy of boxing associations -- to study whether MRI scans can detect early, subtle evidence of chronic brain trauma in fighters.

The partners, which include Nevada Athletic Commission, Golden Boy Promotions and Top Rank Boxing, hope to eventually enroll 625 boxers and mixed martial artists in the study. Already, about 20 have signed up.

"It has been known for decades in the boxing community that recurrent blows to the head can result in permanent brain damage," Dr. Charles Bernick, associate medical director of Cleveland's Lou Ruvo Center for Brain Health in Las Vegas, and the trial's lead investigator, said in a statement.

According to Cleveland, past studies have suggested 20 to 50 percent of professional fighters could develop conditions like Alzheimer's disease, Parkinson's disease, depression and chronic brain swelling.

In the planned trial, researchers hope to give fighters MRI brain scans once every four years, to measure brain volume, blood flow and tissue scarring. Those physical measures will then be compared with memory tests and other cognitive and neurological assessments.

For fighters showing a cognitive decline, the researchers will then try to figure out any connection with various fighting conditions, such as the amount of blows taken, number of rounds fought and knockouts sustained.

On its clinical trials listing, Cleveland said it's recruiting licensed, or soon-to-be licensed, fighters in the Nevada area who are professional boxers, mixed martial artists, muay thai fighters and the like.

You Must Be Logged In To Post A Comment
Registration is Free and Easy.
Enjoy the benefits of The World's Leading New & Used Medical Equipment Marketplace.
Register Now!