Radiology benefits manager launches CMS imaging demo
by
Brendon Nafziger
, DOTmed News Associate Editor | October 14, 2011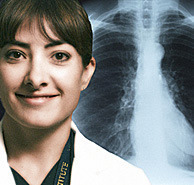 Radiology benefits manager National Imaging Associates, a subsidiary of publicly traded Magellan Health Services Inc., said Thursday it launched a two-year imaging demonstration project for the Centers for Medicare and Medicaid Services.

National Imaging Associates, based in Avon, Conn., is the only RBM and one of five groups selected by CMS earlier this year to assess if decision-support tools will reduce overutilization of MRI, CT and nuclear medicine services among fee-for-service Medicare beneficiaries.

"Americans are being exposed to nearly six times more radiation from medical devices than they were 30 years ago," Dr. Michael Pentecost, NIA's associate chief medical officer, said in a statement. "As clinical leaders in this field, NIA is committed to ensuring safety for our patients and cost efficiency for the health care system."

The $10 million project, mandated by the Medicare Improvements for Patients and Providers Act of 2008, looks to see if decision-support tools embedded in electronic health records, Web portals or other programs will help doctors only order appropriate advanced imaging studies. For the project, CMS wants to study 11 costly and frequently used tests for MR, CT and nuclear imaging. Of note, the law specifically excludes requiring prior authorization, CMS said.

NIA joins four other "conveners," or groups that will oversee implementing the project among a bank of physician practices. The other conveners are Brigham & Women's Hospital, the Henry Ford Health System, Maine Medical Center-Physician Hospital Organization and University of Wisconsin-Madison.

NIA said it was working with 650 doctors at seven medical groups, including Associated Cardiologists-Pinnacle Health Cardiovascular Institute, Bergen Cardiology Associates/Division of Hackensack University Medical Center Cardiovascular Partners, Buffalo Heart Group, East Aurora Family Practice, HealthTexas Provider Network, Northtowns Medical Group and Orchard Park Family Practice.

You Must Be Logged In To Post A Comment
Registration is Free and Easy.
Enjoy the benefits of The World's Leading New & Used Medical Equipment Marketplace.
Register Now!