Senate passes two-month doc fix, House votes today
by
Brendon Nafziger
, DOTmed News Associate Editor | December 19, 2011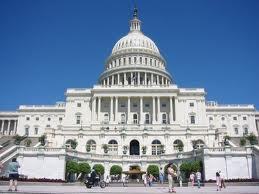 The Senate passed a two-month reprieve for physicians getting Medicare reimbursements over the weekend as part of a broader legislative package that extends expiring payroll tax breaks. However, the bill could have a rough ride Monday in the House, where a vote is scheduled, as Republican leaders have reportedly balked at the plan.

The bill, which cleared the Senate 89-10 on Saturday, freezes Medicare payments to doctors at the same rate through February. It also keeps alive for another two months a payroll tax cut and some unemployment benefits, and it requires Obama to make a decision on a controversial oil pipeline from Canada (the Keystone XL) within the next two months.

However, on a Sunday morning talk show, House Speaker John Boehner (R-Ohio) said that he and many GOP members in the House disagreed with the plan and might propose one of their own on Monday.

"Two months is just kicking the can down the road. The American people are tired of that," he said on NBC's "Meet the Press," according to CNN.

The House passed a year-long extension of the payroll tax break last week, which died in the Senate, partly because it included spending cuts. The Senate's $33 billion bill is funded mostly by raising mortgage fees for new home buyers.

The problem is that everyone's working against the clock: the payroll tax holiday, which works out to about a $1,000 yearly break for an average U.S. family, comes to an end, without further extensions, on Dec. 31. And doctors face a 27 percent hit to Medicare reimbursements starting next year, as part of the sustainable growth rate formula (SGR), unless action is taken.

In any case, Dr. Peter W. Carmel, president of the American Medical Association, which has been beating the drum for an SGR repeal for years, is annoyed with the whole thing.

"Waiting until the last week of the legislative session to address a problem that Congress knew was looming all year is not the way to conduct our nation's business," he said in a statement.

You Must Be Logged In To Post A Comment
Registration is Free and Easy.
Enjoy the benefits of The World's Leading New & Used Medical Equipment Marketplace.
Register Now!